Faculty Affiliates
title-inside title-centered
2
College of Arts and Sciences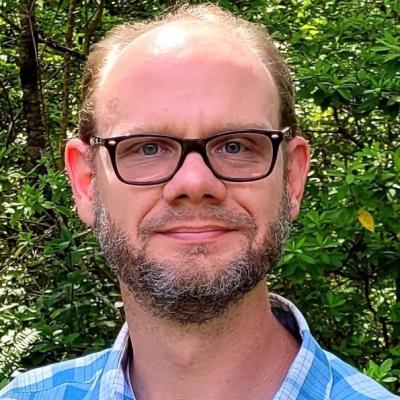 Dr. Walter Boot earned his Ph.D. from the University of Illinois at Urbana-Champaign in 2007. He conducts research on how humans perform and learn to master complex tasks (especially tasks with safety-critical consequences), how age influences perceptual and cognitive abilities vital to the performance of these tasks, and how technological interventions can improve the well-being and cognitive functioning of older adults.
View Profile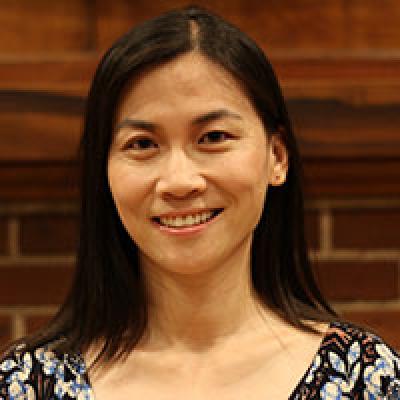 Dr. Hongyuan Cao is an Associate Professor in the Department of Statistics. Dr. Cao earned her Ph.D. from the University of North Carolina–Chapel Hill in 2010. Her research focuses on statistical methods development with applications in social, medical and biological sciences. She has extensive experience in analyzing longitudinal data, survival data and omics data arising from various study designs.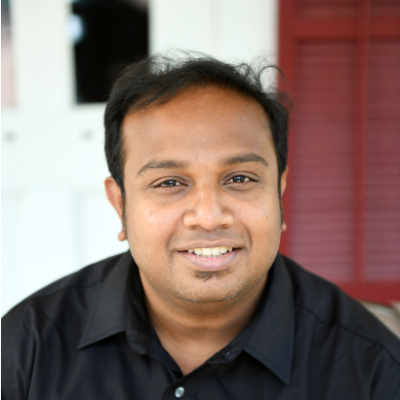 Dr. Shayok Chakraborty joined the Department of Computer Science at Florida State University in Fall 2017 as an Assistant Professor. Prior to joining FSU, Dr. Chakraborty held a research faculty position at Arizona State University, where he was an associate director of the Center for Cognitive Ubiquitous Computing (CUbiC) laboratory. He received his Ph.D. in Computer Science from Arizona State University in 2013. He has worked as a Post-doctoral researcher at Intel Labs, Oregon and in the Electrical and Computer Engineering department at Carnegie Mellon University. His research interests include machine learning, computer vision and assistive technology.
Dr. Chakraborty has published his research in the top-tier conferences and journals in this field, including the IEEE Transactions on Pattern Analysis and Machine Intelligence, IEEE Transactions on Neural Networks and Learning Systems, the IEEE CVPR, ACM SIGKDD and the ACM Multimedia conference. His paper on person-centered multimedia computing won the 2017 IEEE Multimedia Best Department Article Award. His research on artificial intelligence was featured in the Tallahassee Democrat in 2018 and in the ASU News in 2013 and 2017. Dr. Chakraborty has presented tutorials based on his research on active learning at IEEE ICME 2013 and IEEE WACV 2019. He also regularly serves in the program committee and as a reviewer of several reputed conferences and journals such as AAAI, IJCAI, IEEE CVPR, IEEE ICCV, ACM SIGKDD, ECCV, IEEE TPAMI and IEEE TNNLS among others.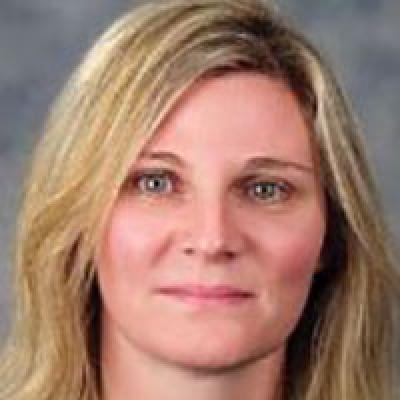 Dr. Lisa Eckel earned her Ph.D. from the University of Western Ontario in 1996. She currently investigates neuroendocrine influences on feeding behavior with an emphasis on understanding how aging-related loss of the ovarian hormone estradiol alters food intake and weight gain in female rodents. Other projects investigate (1) how individual differences in taste perception affect diet choice, caloric intake, and propensity for weight gain, and (2) how periods of overeating followed by periods of dietary restriction affect the neural control of food intake and physiological regulation of body weight.
View Profile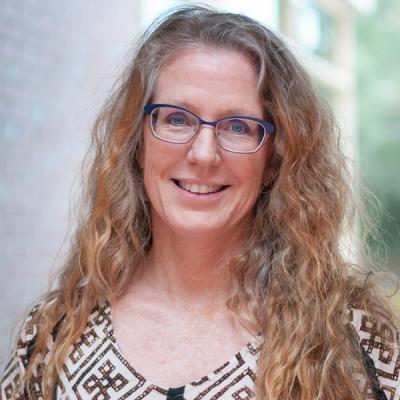 Debra Ann Fadool, Ph.D., is a Distinguished Research Professor in the Department of Biological Science.
Dr. Fadool earned her doctorate at the University of Florida and Whitney Laboratory in 1993. She is researching olfactory signal transduction as well as conducting research with learning, memory, and neural plasticity at the level of the ion channel protein through electrophysiology.
Her work explores how diet-induced obesity can affect brain circuitry and electrical signaling of neurons.  Most recently she received special funding from the medical marijuana consortium of the state of Florida (MMJCOR), where she is testing how CBD (cannabidiol) affects obsessive compulsive behavior, anxiety, ADHD, and ingestive behaviors in mice.  Even though you can find CBD at every gas station, infused in beer at local establishments, and while waiting in line at Esposito's, little scientific research has been performed to demonstrate its effect to change behavior or which of the purported 70 targets it may activate in the nervous system.
She is also testing if there are fetal developmental changes in mice administered CBD during pregnancy and how this might change anxiety-like behaviors as an adult.
View Profile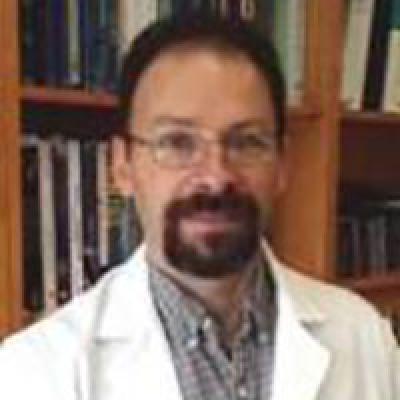 Dr. James Fadool earned his Ph.D. at Michigan State University in 1992 and completed NIH postdoctoral Fellowships at the University of Florida and Harvard University. He studies genetic and biochemical mechanisms regulating visual system development with basic and translational applications to stem cell biology and therapeutic approaches for management of photoreceptor disease.
View Profile
Dr. Nicholas Gray has joined the Institute for Successful Longevity as a postdoctoral researcher. He will support ISL's mission, including community outreach, and become involved in research related to successful longevity.
He earned his Ph.D. in Cognitive Psychology from Florida State University in 2019. His research has centered on understanding long-term memory, the impact of spontaneous memory retrieval and making associations between the past and the present.
Dr. Gray's other research interests include the impact of different environmental contexts on memory and the formation of false memories.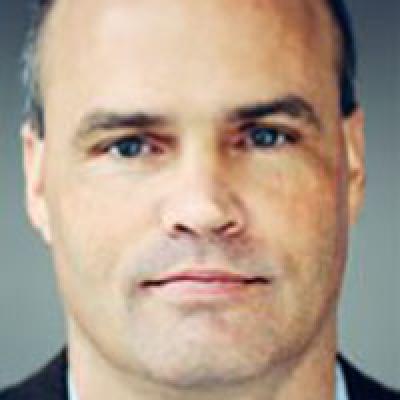 Dr. Thomas Joiner earned his Ph.D. from the University of Texas at Austin. His research is on the psychology, neurobiology, and treatment of suicidal behavior and related conditions, including in active duty military and veteran populations.
View Profile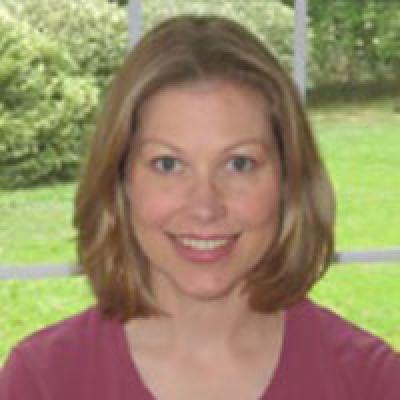 Dr. Pamela Keel earned her Ph.D. in Clinical Psychology from the University of Minnesota in 1998. She currently studies eating disorders, including biological and psychological factors that contribute to binge eating and purging behaviors; nosology and statistical approaches to classification; longitudinal and epidemiological studies of psychological, social and cultural factors that influence eating disorders and body image.
View Profile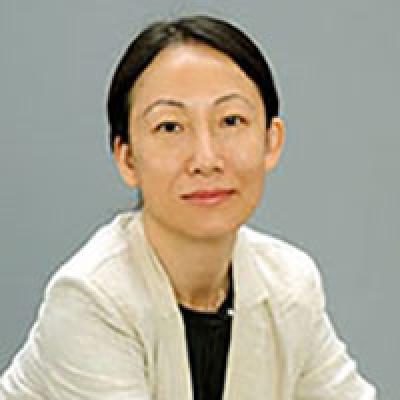 Dr. Wen Li received her Ph.D. from Northwestern University in 2004. She is currently studying emotion and emotion-cognition interaction; anxiety and anxiety disorders; perception; learning and neural plasticity.
View Profile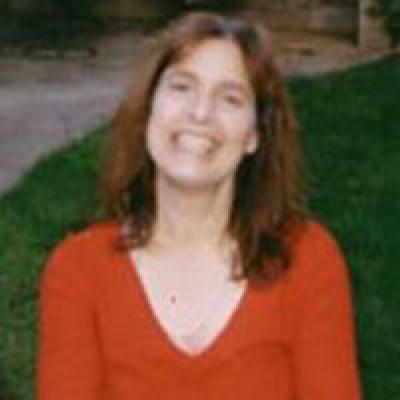 Dr. Natalie Sachs-Ericsson obtained her Ph.D. in Clinical Psychology at Southern Illinois University. She completed Post-Doctoral study at University of Colorado-Boulder and at Max Planck Institute in Berlin Germany. Dr. Sachs-Ericsson is on the faculty in the Department of Psychology in the area of clinical psychology at Florida State University. Her area of research interests are psychiatric epidemiology in general population and elderly population samples. Her focus has been on depression, cognitive decline and suicide. In her lab they examine protective and risk factors (including biological/genetic risk factors as well as psychosocial factors (e.g., poverty, early childhood experiences, childhood abuse, interpersonal functioning, ethnicity, and race) that influence the onset and course of psychiatric disorders, dementia and suicide. A focus has been on understanding the mechanisms that underlie the neurological underpinnings linking depression to cognitive decline and dementia. A second focus has been the association of early trauma to subsequent psychiatric and health outcomes in the general population and among older adults. She is currently the Associate Editor for the journal Aging & Mental Health.
View Profile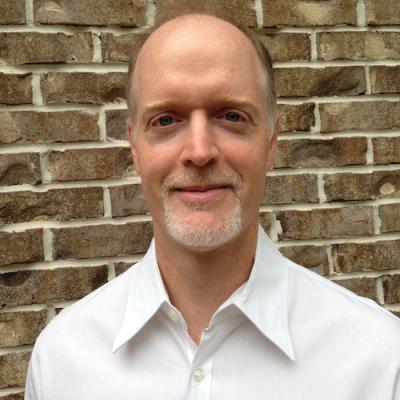 Dr. Norman B. (Brad) Schmidt is Distinguished Research Professor in the Department of Psychology.
His research focuses on the nature, causes, treatment and prevention of anxiety and related psychopathology. He is interested in developing treatments for distress among individuals with Mild Cognitive Impairment and early Alzheimer's disease as well as their caregivers.
Professor Schmidt earned his Ph.D. from the University of Texas in 1991.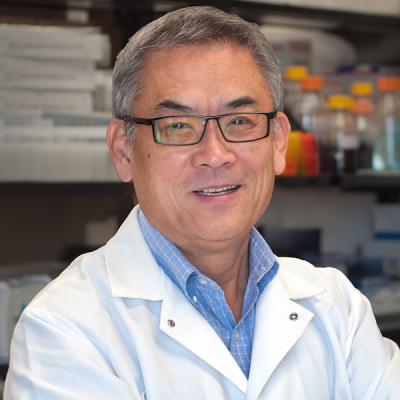 Dr. Zuoxin Wang received his Ph.D. from the University of Massachusetts at Amherst in 1991. He joined the faculty at Florida State University in 1998, and now is University Distinguished Research Professor in the Department of Psychology and Program in Neuroscience.
Professor Wang is an elected Fellow of the American Association for the Advancement of Science and of the American Psychological Association. His research is devoted to the understanding of the neuronal and hormonal mechanisms of social behaviors as well as the effects of environmental and physiological factors on brain plasticity and its subsequent role in behaviors. His research has been continuously supported by multiple National Institutes of Health grants.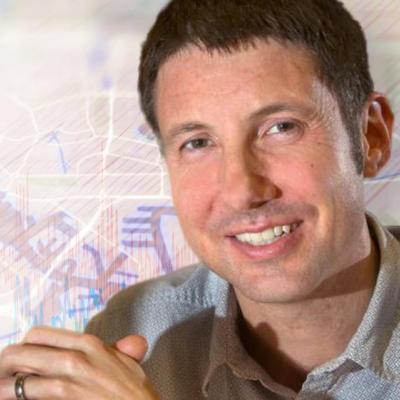 Dr. Aaron Wilber is Assistant Professor in the Department of Psychology and is affiliated with the Program in Neuroscience. He earned his Ph.D. from Indiana University in 2010. His research is directed at understanding how we get oriented in space so we can navigate our environment and what goes wrong when this system fails.
He is currently exploring why Alzheimer's disease leads to difficulty navigating new surroundings, what brain changes may underlie getting lost, and treatments for reversing these impairments.
View Profile
Dr. Shenghao Zhang received his Ph.D. from North Carolina State University in 2020 and joined the Department of Psychology as a postdoctoral researcher. He's interested in how older adults maintain high performance on cognitively complex tasks in everyday life. His research focuses on individual difference factors that influence these performances and interventions that help to maintain those performances.
College of Business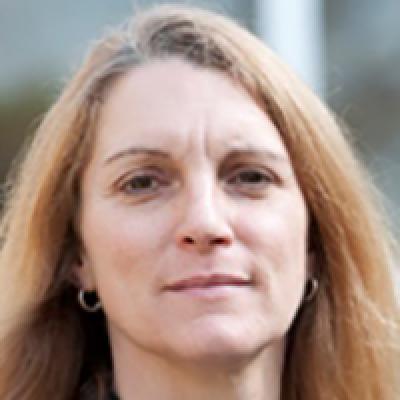 Dr. Patricia Born received her Ph.D. in Economics from Duke University and is currently the Midyette Eminent Scholar of Insurance in the Department of Risk Management/Insurance, Real Estate and Legal Studies at Florida State University. She is a research associate in the Florida Catastrophic Storm Risk Management Center and the Director of the Risk Management PhD program in the College of Business. Her research interests include insurance regulation, medical malpractice, retirement planning, health insurance, tort reform, and catastrophe modeling. She has published in leading insurance academic journals including Journal of Risk and Uncertainty, Journal of Risk and Insurance, Journal of Regulatory Economics, Columbia Business Law Review, and the Journal of Business and Economic Statistics. She is Editor of Risk Management and Insurance Review.
Dr. Born has served as President of the American Risk and Insurance Association and the Risk Theory Society.She serves as the Insurance Finance Expert on the Florida Commission on Hurricane Loss Projection Methodology. She also serves as a Long Term Care Ombudsman for the State of Florida Department of Elder Affairs.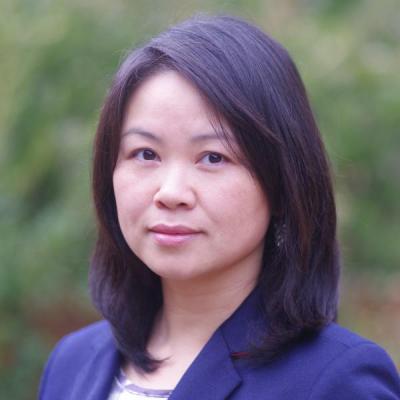 Dr. Danling Jiang is the SunTrust Professor of Finance in the College of Business and a Dean's Emerging Scholar. She earned her Ph.D. at Ohio State University, and her areas of expertise are behavioral asset pricing, behavioral corporate finance and household/individual financial decision-making.
College of Communication and Information
College of Education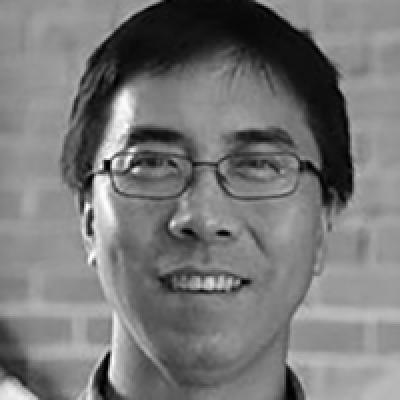 Dr. Shengli Dong earned his Ph.D. from the University of Maryland, College Park. He conducts research on workplace accommodations for people with disabilities, as well as vocational rehabilitation. Dr. Dong also investigates the relationship between mindfulness and mental health, and multicultural counseling.
View Profile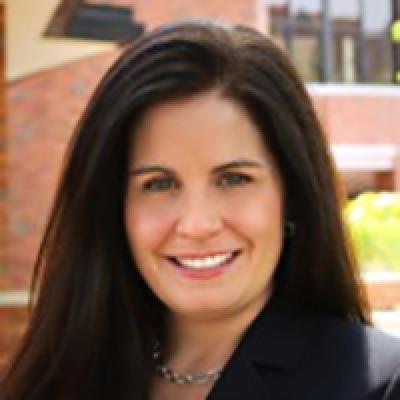 Dr. Amy R. Guerette, Ed.D., is the College of Education Associate Dean for Academic Affairs and an Associate Professor in the Program on Visual Impairments. She currently oversees academic affairs, student affairs, and accreditation in the College. Prior to working in higher education, Dr. Guerette worked as a Teacher of Students with Visual Impairments and a Deafblind Specialist in P-12 education. She serves on national and state committees in the field of visual impairment and deafblindness, as well as various state and university committees regarding teacher preparation and academic integrity. Her research interests include the development of literacy skills in students with visual impairments and deafblindness, accommodations and workplace barriers for adults with visual impairments, and teacher preparation.
View Profile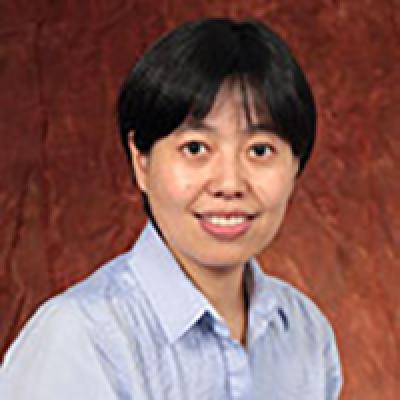 Dr. Fengfeng Ke is a Professor in the Department of Educational Psychology and Learning Systems.
Dr. Ke's current research focuses on digital game-based learning, mixed-reality-based immersive learning, computer-supported collaborative learning, and inclusive design of e-learning. She investigates intergenerational learning in the creative and playful learning environment, and intergenerational groups in computer supported collaborative work.
She is the principal investigator of multiple research projects on technology-based, interactive learning systems.
Dr. Ke's research has been funded by the National Science Foundation, Spencer Foundation, and MacArthur Foundation. She has authored and co-authored many articles that have been published in academic journals, such as Computers and Education, Educational Technology Research & Development, International Journal of Computer-Supported Collaborative Learning, The Journal of Educational Research, British Journal of Educational Technology, American Educational Research Journal, and The Internet and Higher Education.
View Profile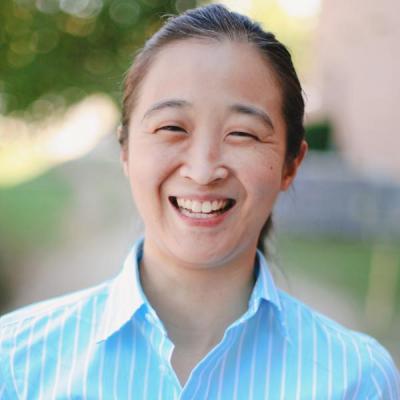 Dr. Amy Chan Hyung Kim is an Associate Professor in the Department of Sport Management at Florida State University. Dr. Kim's research interest focuses on promoting sport for health from a social epidemiological perspective at various levels such as non-institutionalized older adults. Her primary research inquiry aims to: (1) examine the effectiveness of sport participation on individual's social, psychological/mental health outcomes from a social epidemiological perspective, and (2) develop evidence-based interventions to promote sport participation and participants' health and well-being.
For her research projects, Dr. Kim has worked with various sport organizations such as Tallahassee Parks, Recreation & Neighborhood Affairs; United States Tennis Association; the United States America Pickleball Association; and others.
Dr. Kim earned her doctoral degree and master's degree from The Ohio State University and her bachelor's degree from Yonsei University.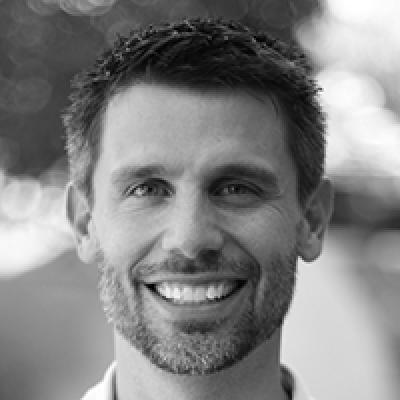 Dr. Joshua I. Newman is Co-Director of the Center for Sport, Health, and Equitable Development (SHED) and Professor of Sport, Media, and Cultural Studies in the Department of Sport Management.
He currently serves as Ph.D. Program Coordinator and Associate Chair in the Department of Sport Management. He has published three books and more than 100 articles and chapters on issues related to social inequalities, cultural politics, and political economics and ecologies of sport and physical activity. His two most recent books have been selected as CHOICE Outstanding Academic Titles and his journal articles have been published in top international journals within the field. Dr. Newman's work has featured in episodes of The Society Pages, the Somatic Podcast, the Global Sport Institute Podcast, and in interviews for The Washington Post, TIME magazine, Buzzfeed, and the Associated Press. He is a Past-President and Research Fellow of the North American Society for the Sociology of Sport (NASSS).
Dr. Newman earned his Ph.D. at the University of Maryland.
College of Fine Arts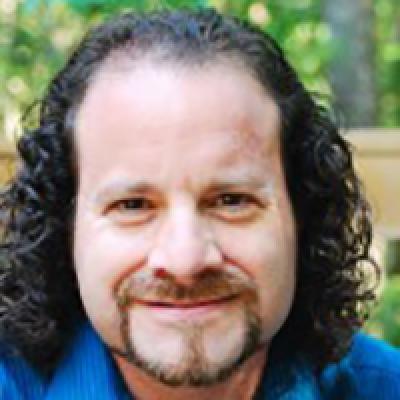 Dr. David Gussak, Ph.D., ATR-BC ., is a Professor and the Chairperson for The Florida State University Department of Art Education; he is also Clinical Coordinator for the Department's Graduate Art Therapy program. David has published and presented extensively internationally, nationally and regionally on: art therapy in forensic settings, working with aggressive and violent clients, and the work of the art therapist.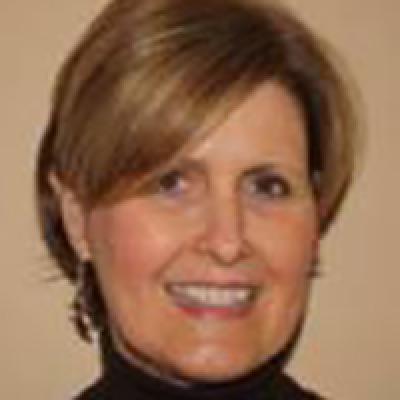 Dr. Lisa Kinch Waxman, Ph.D., is a professor and chair of the Interior Design department at Florida State University. Her research includes topics related to sustainable design, the design of spaces that foster community, and design for special populations. She is a NCIDQ certificate holder, a LEED-AP, and a licensed interior designer in Florida. She teaches computer-aided design, sustainability, and studio.
College of Health and Human Sciences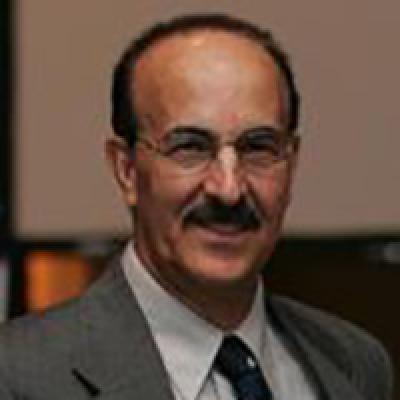 Dr. Bahram H. Arjmandi, Ph.D., R.D., is currently a Professor in the Department of Nutrition, Food and Exercise Sciences and Director of FSU's Center for Advancing Exercise and Nutrition Research on Aging. Dr. Arjmandi is a registered Dietitian who received his PhD from the Department of Human Nutrition at Kansas State University where he studied the effect of soluble fiber on sterol synthesis. His current research emphasis is women's health including osteoporosis, osteoarthritis, and cardiovascular health. He has received numerous recognitions for his scholarly research and graduate student advisement including The Abbott Nutrition Award in Women's Health from the Academy of Nutrition and Dietetics, the Margaret Scruggs Award for Meritorious Research, the Regents Distinguished Research Award at Oklahoma State University, and Distinguished Research Award at Kansas State University.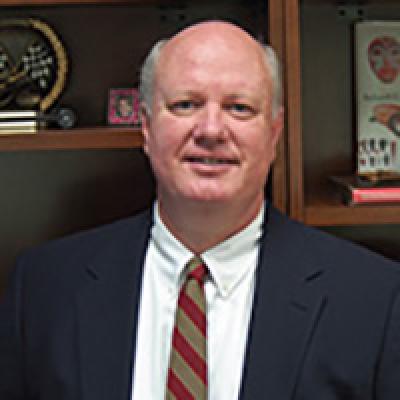 Dr. Michael Delp received a B.S. degree in Biomedical Chemistry from Oral Roberts University and M.A. and Ph.D. degrees from the University of Georgia in Exercise Physiology. He was an Alexander von Humboldt Fellow at the University of Konstanz in Germany and a postdoctoral fellow at the University of Missouri. His research examines the effects of physical activity on the cardiovascular system. Work from the Delp laboratory uses aging, microgravity (simulated and actual) and type 2 diabetes to investigate the effects of low levels of physical activity on vascular function, and exercise training to determine whether elevations in physical activity improve indicators of vascular health. According to the American Heart Association, physical inactivity is a major risk factor for developing coronary artery disease, stroke and peripheral vascular disorders. It also contributes to other risk factors, including obesity, high blood pressure, low levels of HDL cholesterol, and diabetes. Work from the Delp laboratory has focused on the full spectrum of physical activity on smooth muscle and endothelial cell function of arteries, and how activity-related alterations in vasomotor function alters control of arterial pressure and tissue perfusion.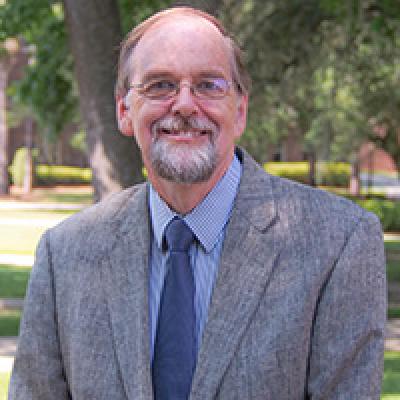 Dr Frank Fincham is an Eminent Scholar and Director of the Florida State University Family Institute who received his doctoral degree in psychology from Oxford University, England.  His research focuses on cognitive processes relating to conflict in marital relationships and forgiveness as a relationship repair process. He has developed a bi-dimensional model of relationship quality along with a brief measure for its assessment. Current work also includes study of mindfulness and prayer in romantic relationships as well cardiovascular functioning and hemodynamics.
View Profile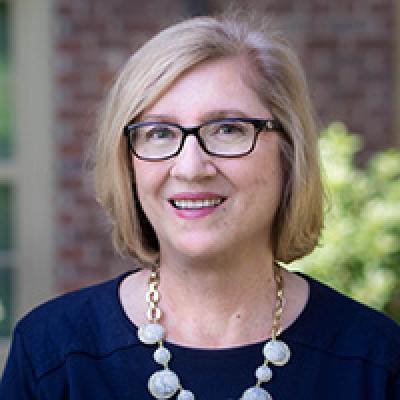 Dr. Elizabeth B. Goldsmith is FSU Professor Emerita and Research Affiliated Faculty in Virginia Tech's College of Liberal Arts and Human Sciences. She earned her Ph.D. at Michigan State University. Currently, she gives speeches on women's economic security and researches time management. She co-authored "The Relationship Between Retirement Wealth and Householders' Lifetime Personal Financial and Investing Behaviors" in the Journal of Consumer Affairs.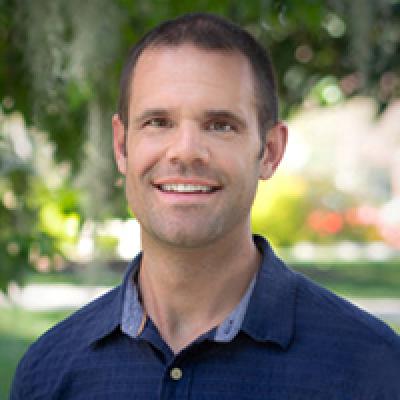 Dr. Bradley Gordon's research is focused on understanding how stimuli such as nutrients, hormones, and physical activity regulate changes in skeletal muscle mass and muscle function in diseased and non-diseased conditions.  He utilizes both in vivo and in vitro model systems, including synergistic ablation, acute and long-term aerobic exercise training, high frequency muscle contractions, and castration, to test his hypotheses.
Dr. Gordon received his Ph.D. in Applied Physiology from the University of South Carolina and conducted postdoctoral work in cell and molecular physiology at the Penn State College of Medicine.
View Profile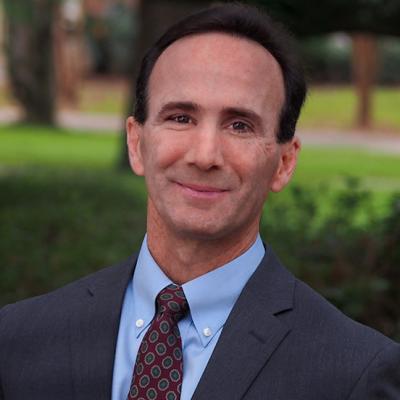 Dr. Robert Hickner is a Professor in the Department of Nutrition, Food and Exercise Sciences with a broad research agenda investigating how exercise and nutrition affect the regulation of blood flow and metabolism in peripheral tissues to improve cardiometabolic disease risk across the lifespan.
Dr. Hickner received B.S and M.S. degrees in Biology from Indiana University and Ball State University, respectively, as well as a Ph.D. in Physiology from the Karolinska Institute in Sweden. He subsequently completed a postdoctoral fellowship at the Washington University School of Medicine.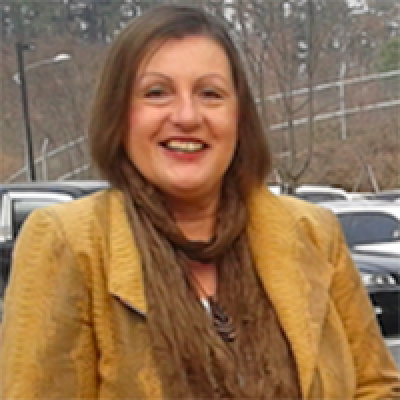 Dr. Jasminka Ilich-Ernst is a registered dietitian nutritionist (RDN) and the Fellow of the American College of Nutrition (FACN). She is an inducted member of the Bosnian & Herzegovinian-American Academy of Arts and Sciences (BHAAAS). Dr. Ilich-Ernst earned her Ph.D. in Medicinal Sciences at the Ohio State University and the University of Zagreb in Croatia and her master's degree in Nutrition at University of Utah. She is currently a collaborating faculty in the Center on Better Health and Life for Underserved Populations, FSU and visiting professor at the University of Zagreb, Croatia and University of Sarajevo, Bosnia & Herzegovina.
Dr. Ilich-Ernst's research includes clinical studies in older women with nutritional interventions incorporating behavioral modification and modes of physical activity for augmentation of bone and body composition. She has identified a triad incorporating a simultaneous deterioration of bone and muscle tissues with adipose tissue expansion in older individuals and termed it "osteosarcopenic obesity syndrome," now recognized throughout the world. Her research also includes outreach to underserved communities for education and health promotion interventions to foster obesity prevention, improvement in cardiovascular risk factors and overall healthier lifestyle.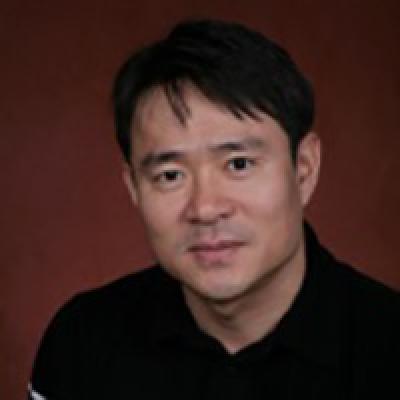 Dr. Jeong-Su Kim received his B.S. degree in Physical Education from Kyung Hee University, Seoul, Korea. He obtained his M.S. from the Human Performance Laboratory at Ball State University and Ph.D. from The Ohio State University in 2002. Prior to joining to the faculty at Florida State University in 2007, he had four years of postdoctoral training as a fellow and a research associate in the Department of Physiology and Biophysics, School of Medicine, University of Alabama at Birmingham. Dr. Kim's primary research interests focus on the study of sarcopenia (i.e., age-related atrophy of skeletal muscle) and other neuromuscular changes related to aging, diseases, exercise, and physical function. His emphasis for future research projects includes the age-related and exercise (load)-induced cellular and molecular adaptations in skeletal muscle, and the prevention of physical disability and maintenance of independence through physical activity by designing/optimizing proper exercise interventions for healthy or "at risk" older adults.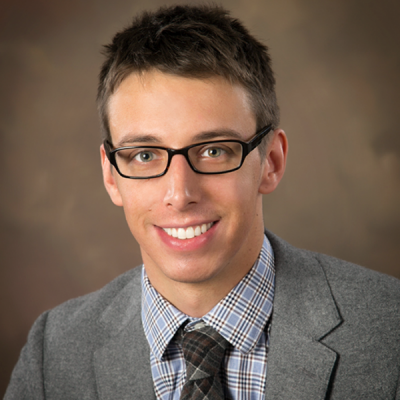 Dr. Jonathan Kimmes is an assistant professor in the Department of Family and Child Sciences in the College of Human Sciences. He earned his Ph.D. in Family Studies and Human Services from Kansas State University in 2016.
Dr. Kimmes' research focuses on the association between mindfulness and romantic relationship processes and, by extension, various aspects of psychological and physical health and well-being.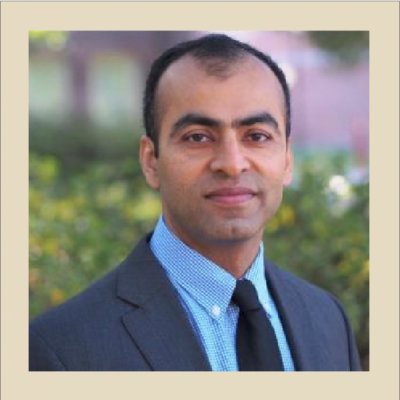 Dr. Ravinder Nagpal is Assistant Professor of Nutrition, Food & Exercise Sciences in the College of Health and Human Sciences. He received his Ph.D. in Food & Dairy Microbiology from National Dairy Research Institute in Haryana, India, and undertook postdoctoral trainings in gut microbiology from Juntendo School of Medicine in Tokyo and Wake Forest School of Medicine in Winston-Salem, N.C.
His research spans around understanding the host-associated microbiome and the dynamics of diet-gut-brain interface at the extremes of aging and in aging-associated metabolic and cognitive health. Dr. Nagpal's lab aims to discover novel signatures of gut dysbiosis in host metabolic diseases including obesity and Type-2 diabetes and neuropsychiatric disorders including stress, anxiety and depression, with an aim to explore how microbiome modulation with specific nutritional interventions including dietary elements, micronutrients, probiotics and prebiotics could ameliorate the pathology of these aging-associated disorders.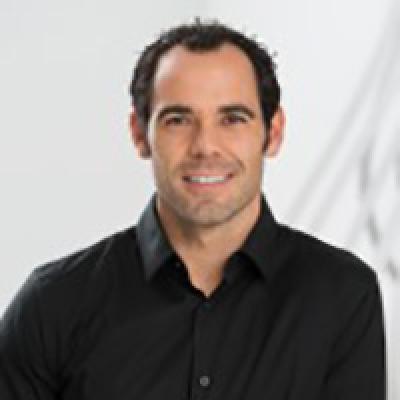 Dr. Michael Ormsbee is Professor of Nutrition and Integrative Physiology, the Associate Director of the Institute of Sports Sciences & Medicine, and an Honorary Research Fellow at the University of KwaZulu-Natal in Durban, South Africa.
Dr. Ormsbee joined the FSU faculty in 2010, after spending two years at Skidmore College (Saratoga Springs, NY) in the Department of Health and Exercise Sciences.
He completed his Ph.D. in Bioenergetics (interdisciplinary program in Exercise Science, Physiology, & Biochemistry) from East Carolina University, his M.S. in Exercise Physiology and Sports Nutrition from South Dakota State University, and his B.S. in Exercise Science/Business from Skidmore College.
Dr. Ormsbee is a Fellow of both the American College of Sports Medicine and the International Society of Sports Nutrition. His research expertise involves the interaction of exercise training, nutrition, and supplementation to improve metabolism and achieve optimal body composition, human performance, and health in athletic and clinical populations. Dr. Ormsbee was honored as the 2014 FSU Undergraduate Teacher of the Year, 2017 Nutrition Researcher of the Year by the National Strength and Conditioning Association (NSCA), 2018 FSU Graduate Student Mentor of the Year, 2020 FSU Distinguished Teacher of the Year, and the 2020 Sport Scientist of the Year by the NSCA. His course, "Changing Body Composition Through Diet and Exercise" is available through The Great Courses. Follow him @mikeormsbee.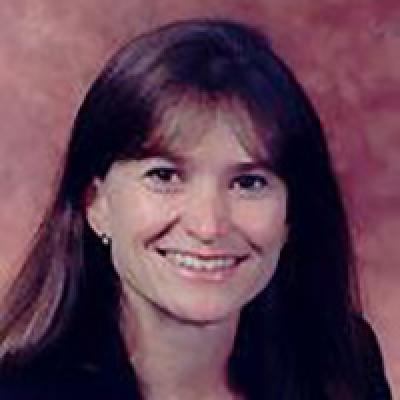 Dr. Lynn Panton is a Professor in the Department of Nutrition, Food and Exercise Sciences. She is a fellow of the American College of Sports Medicine. Dr. Panton's research interests are in strength training and the effects on the physiological measurements of strength, blood pressure, cholesterol, body composition, and functional outcomes of healthy elderly adults and chronically diseased populations. Her recent research has focused on the effects of strength training in women breast cancer survivors. She received her BS from Emory University, and MSESS and Ph.D. from University of Florida.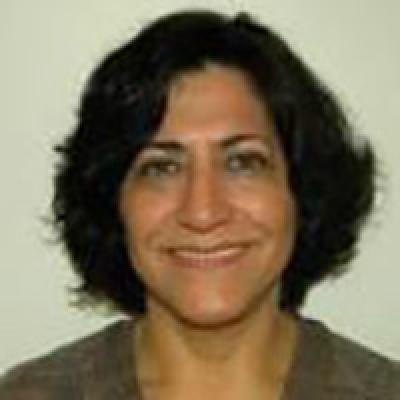 Dr. Gloria Salazar obtained a M.S. in Biochemistry in 1993 and a Ph.D. in Molecular and Cell Biology in 2000 from the Catholic University in Santiago, Chile. Dr. Salazar's research has established a novel interplay among mitochondrial function, autophagy and zinc metabolism in the regulation of vascular aging. These studies will provide a foundation for novel therapeutic interventions to promote healthier aging and prevent/delay age-related diseases including atherosclerosis.
Dr. Jennifer Steiner earned her doctorate in Applied Physiology at the University of South Carolina and is now an assistant professor in the Department of Nutrition, Food and Exercise Sciences.
Dr. Steiner conducts research into the integration of exercise physiology and nutrition and the role of these factors in the prevention and treatment of disease as well as the promotion of optimal health and performance.  Her current work focuses on the impact of alcohol, sepsis or different dietary and exercise interventions in regards to the maintenance of skeletal muscle health and its interaction with other organ systems.
College of Law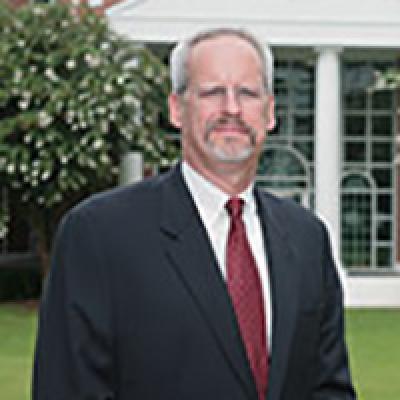 Dr. Wayne Logan, Gary & Salllyn Pajcic Professor of Law, teaches and writes in the areas of Criminal Law, Criminal Procedure, and Sentencing. Professor Logan's research focuses on a broad variety of subjects, including police search and seizure, Megan's Laws, and issues relating to the interplay of state, local and federal criminal justice systems. The author of several dozen law review articles, his work has appeared in such publications as the Georgetown Law Journal, Michigan Law Review, the Notre Dame Law Review, the Pennsylvania Law Review, and the Vanderbilt Law Review. His most recent book, Knowledge as Power: Criminal Registration and Community Notification Laws in America (Stanford University Press, 2009), was cited by the U.S. Supreme Court in United States v. Kebodeaux (2013). He is commonly quoted in the national media outlets, including the A.B.A. Journal, New York Times, USA Today, and the Wall Street Journal.
Professor Logan is an elected member of the American Law Institute and a past chair of the Criminal Justice Section of the Association of American Law Schools. He is a graduate of the University of Wisconsin Law School, where he was Senior Articles Editor of the Law Review and received the faculty award for best student-written contribution to the Review. Before entering full-time teaching, Professor Logan clerked for the North Carolina Supreme Court and the U.S. District Court for the Eastern District of Virginia, and practiced law in Raleigh, North Carolina. Professor Logan served as Associate Dean for Academic Affairs at FSU Law (2008-2011) and is the recipient of a University Teaching Award (2015).
View Profile
College of Medicine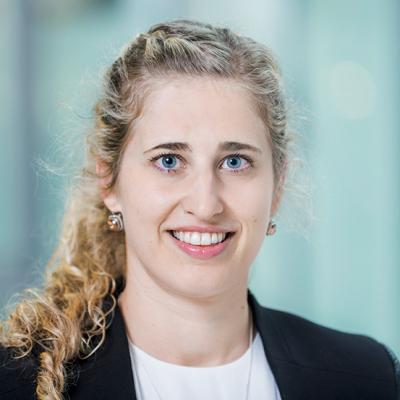 Dr. Damaris Aschwanden is a Post Doctoral Researcher in the College of Medicine. She received her Ph.D. in Psychology in 2018 from the University of Zurich, Switzerland. During the work on her doctorate, she was a fellow of the International Max Planck Research School on the Life Course (LIFE), a joint international Ph.D. program of the Max Planck Institute for Human Development, the Freie Universität Berlin, the Humboldt-Universität zu Berlin, the University of Michigan, the University of Virginia, and the University of Zurich.
Her research addresses the associations between personality, health, cognitive aging, and dementia. She investigates these links using data from both long-term longitudinal and ambulatory assessment studies. Her recent work has focused on the evaluation of risk factors for dementia applying machine learning and on the predictive value of cognitive performance and personality traits for daily cognitive behaviors.
Dr. Pradeep Bhide received his degree in veterinary medicine from Veterinary College, Bangalore, India, and a Ph.D. in neuroscience from the University of Aberdeen, Scotland. He undertook postdoctoral training in developmental neurobiology at University College, London; Yale University; and Massachusetts General Hospital and Harvard Medical School. Dr. Bhide is the Jim and Betty Ann Rodgers Eminent Scholar Chair of Developmental Neuroscience and the director of the Center for Brain Repair at the Florida State University College of Medicine.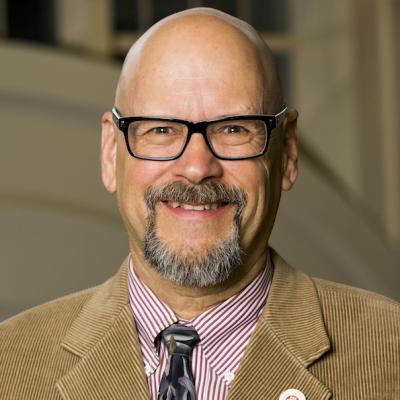 Dr. Ken Brummel-Smith is Professor Emeritus in the Department of Geriatrics of the College of Medicine. He founded and served as chair of the Department of Geriatrics from 2003 until 12015. He served as chief of the division of geriatrics at two medical schools (University of Southern California and Oregon Health Sciences University). He is a co-editor or author of five textbooks and has written numerous book chapters and articles in the area of geriatrics, ethics and geriatric rehabilitation. He has been selected 16 times by his peers as a member of the "Best Doctors in America."
He was a member of the National Advisory Council on Aging for the National Institute on Aging and a Health and Aging Policy Fellow with the Senate Special Committee on Aging in Washington DC. He is a past-president of the American Geriatrics Society. He serves on the Aging, Disability and Independence Forum of the National Academy of Medicine.
Dr. Brummel-Smith graduated from the University of Southern California School of Medicine, did a residency in family medicine at Glendale Adventist Medical Center, and a fellowship in the Department of Medical Education at the University of Southern California School of Medicine. He is board certified in Family Medicine and has a Certificate of Added Qualifications in Geriatrics. He retired from FSU in 2017 and is enjoying playing pickleball, cycling, hiking, and consulting.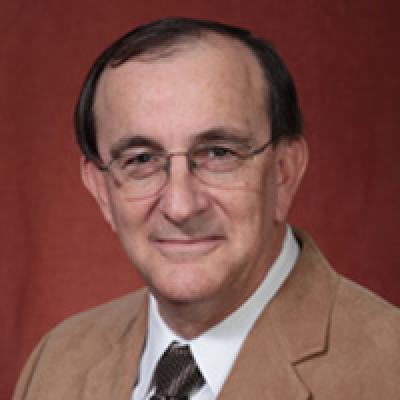 Henry J. Carretta, Ph.D., M.P.H.,  of the College of Medicine conducts health services research, public health systems and services research, and public health law research. Prior to joining the College of Medicine, Dr. Carretta was Medicare Research Director at the Veterans Affairs Information Resource Center. Earlier, he was an Instructor and Adjunct Professor for the Department of Health Administration and the Department of Pediatric Dentistry at Virginia Commonwealth University, where he received his Ph.D. in Health Services Organization and Research. He earned his M.P.H. in Epidemiology from the Eastern Virginia Medical School.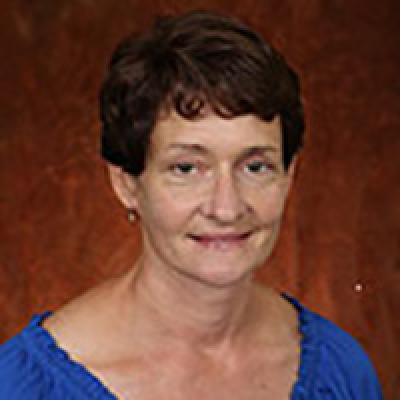 Dr. Judy Delp "My research program reflects a longstanding interest in adaptations of the resistance vasculature to aging and vascular disease associated with cardiovascular risk factors. In addition, my research focuses on the ability of aerobic exercise training to reverse adverse vascular adaptations associated with advancing age. In my laboratory, we have used isolated vessel techniques to study the vasculature of the brain, cardiac and skeletal muscle, mesentery, and kidney. The majority of my work has been performed using an NIA-maintained rodent model of aging, the Fischer 344 rat. Our exercise training model employs treadmill training (10 weeks) in both young and old Fischer 344 rats. More recent work has focused on the use of fluorescence techniques to identify adaptations of nitric oxide and oxygen radical signaling in arterioles from skeletal and cardiac muscle. We are also currently investigating the role of adiponectin signaling in age and exercise training-induced vascular adaptations in a genetically modified mice."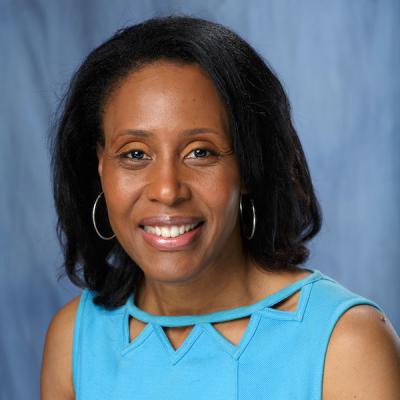 Dr. Nicole Ennis is an Associate Professor in the Department of Behavioral Sciences & Social Medicine in the College of Medicine. She received her Ph.D. from Kent State University in 2001 (Clinical Psychology, Health Psychology Track). Dr. Ennis completed her postdoctoral fellowship at the University of Miami through a National Institute of Mental Health training grant focused on biopsychosocial research in immunology and AIDS.
The goal of Dr. Ennis' current program of research is to improve patient care among medically under-served populations through evidence-based behavioral interventions in the context of learning health-care systems. Her research aims to understand and intervene on factors that influence health outcomes among patients coping with HIV/AIDS and other chronic/life-limiting illnesses. In addition, Dr. Ennis' work examines and identifies implementation strategies that improve patient care in real world settings.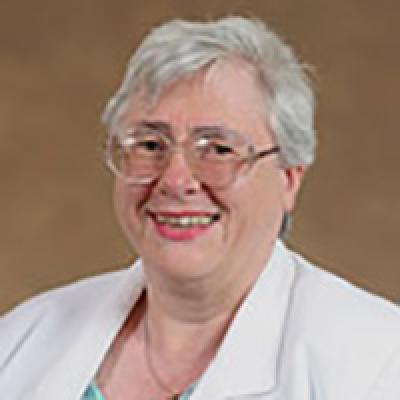 Dr. Gail Galasko earned her Ph.D from Queen Mary College University of London. Research in the Galasko Lab is focused on understanding the mechanism of action of insulin and what causes the insulin resistance found in type 2 diabetes mellitus. They have isolated 2 small compounds which act as second messengers in the insulin signaling pathway, and a third which inhibits insulin action. Her hypothesis that these compounds have an important physiological role in the maintenance of normal blood sugar, and that lack of the insulin second messengers is an important factor in diabetes and its complications. She believes that findings from her studies will have important implications in understanding of and developing new treatments for diabetes.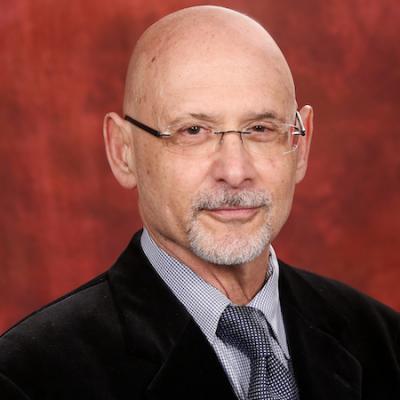 Dr. Robert Glueckauf is Professor of Behavioral Sciences and Social Medicine in the College of Medicine. He received his B.A. in Psychology from the University of Florida and his Ph.D. in clinical psychology from Florida State University. Prior to returning to FSU in 2003, he served as Professor and Director of the Center for Research on Telehealth and Healthcare Communications at UF. Earlier in his career, he was Director of Clinical Training in the Department of Psychology at the Purdue School of Science at Indianapolis.
Professor Glueckauf is also former president of the American Psychological Association's Division of Rehabilitation Psychology and a fellow of the American Psychological Association. He has written more than 125 empirical and theoretical articles, books and chapters in the fields of telehealth and rehabilitation psychology. He has had continuous grant funding since 1992 from the National Institute on Disability and Rehabilitation Research, National Institutes of Health, Health Resources and Services Administration, Department of Veterans Affairs, Robert Wood Johnson Foundation, as well as other public and private sources.
His research interests lie in the development, evaluation and dissemination of culturally-responsive, telecommunication-mediated interventions for individuals with chronic health conditions and their family care partners, outcomes measurement, and spirituality and health.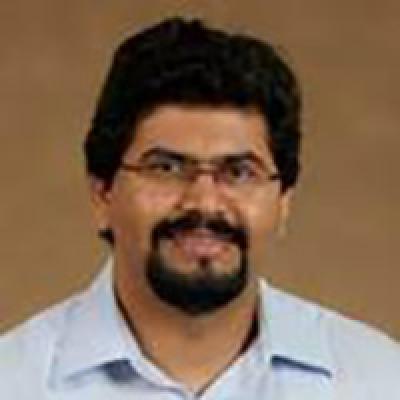 Dr. Akash Gunjan is a research scientist trying to understand how chromatin structure and its components such as histones contribute to the maintenance of genomic stability, especially in response to DNA damage, using yeast and human cells in culture. Genomic instability is a hallmark of cancer cells and is also associated with aging. An important aging related project in Dr. Gunjan's lab is to evaluate the role of individual histone genes and rDNA metabolism in aging using the budding yeast as a model system. Overall, Dr. Gunjan's research will improve our understanding of the basic mechanisms underlying cancer and cellular aging. Apart from research, Dr. Gunjan is involved in teaching various graduate level courses that draw upon his expertise in the fields of chromatin biology, molecular biology, biochemistry, genetics and epigenetics. Dr. Gunjan also facilitates small group sessions in Medical Biochemistry and Genetics, Microanatomy, Microbiology, Pathology, Pharmacology and Physiology for first and second year medical students.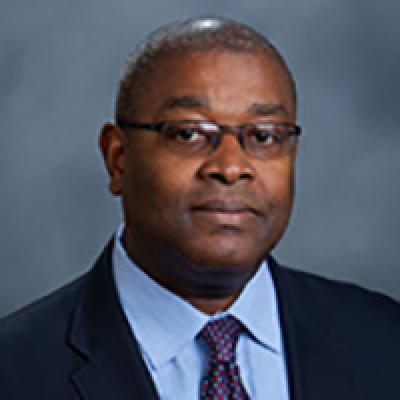 Dr. Pascal Jean-Pierre earned his PhD from the University of Rhode Island in 2005. He completed NIH postdoctoral cancer control research fellowship and his postdoctoral MPH from the University of Rochester School of Medicine & Dentistry in 2009. He is interested in cancer and treatment-related neurocognitive dysfunction (CRND) and other cancer-related biobehavioral sequelae such as fatigue and psychological distress. Dr. Jean-Pierre's cancer control research program focuses on 1) understanding the neural substrate and underlying neurocognitive mechanisms involved in CRND) 2) developing and testing reliable methods to facilitate diagnosis, optimal patient care, and successful neurocognitive rehabilitation for CRND; 3) understanding brain plasticity and the changes that accompany recovery of neurocognitive operations in the context of cancer and its treatments; and 4) developing and testing behavioral and pharmacological interventions to treat CRND and other cancer-related adverse effects for patients and survivors. An overarching goal of Dr. Jean-Pierre's research is to develop cancer control assessment and interventions strategies that are applicable across multicultural populations, reduce cancer burden and sufferings, and improve quality of life for all cancer patients and survivors.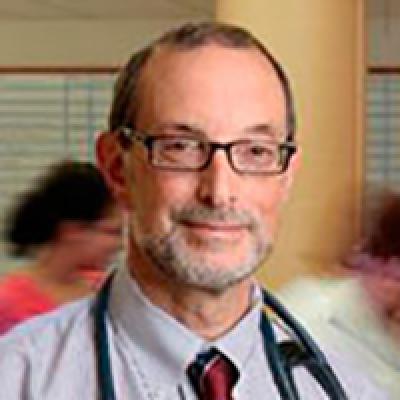 Dr. Paul Katz is a widely published author and noted speaker on aging issues. He graduated with an M.D. from the University of Michigan, where he was a member of Alpha Omega Alpha Medical Honor Society, and completed a geriatric medicine fellowship from SUNY Buffalo at the VA Medical Center in Buffalo, N.Y. Dr. Katz is a Professor and Chair of the Department of Geriatrics, and is currently leading research on The North and Central Florida Geriatrics Workforce Enhancement Partnership, a partnership between FSU, community-based primary care, and community based education organizations.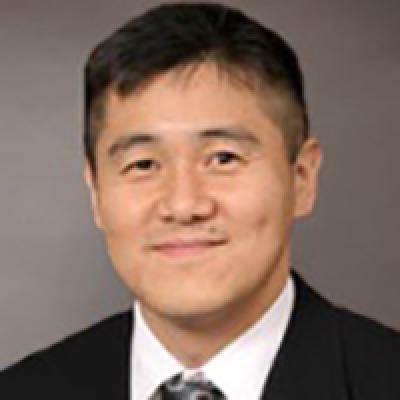 Dr. Choogon Lee obtained a B.S. from Seoul National University in South Korea. He attended Rutgers University, where he obtained his Ph.D. in microbiology and molecular genetics in 1999. He currently studies the molecular basis for Circadian rhythms.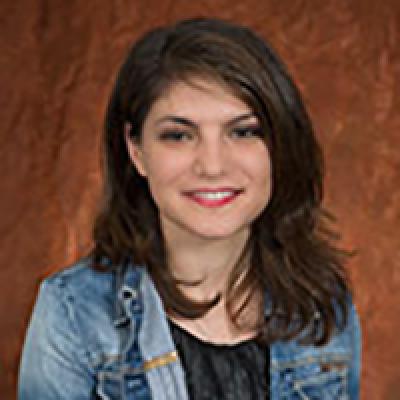 Dr. Martina Luchetti earned her Master's Degree in Clinical and Community Psychology in 2009 and her Ph.D. in Psychological Sciences (Clinical Psychology) in 2015 at the University of Bologna (Italy). Her research addresses the psychological understanding of personally-meaningful experiences and adjustment to stressful-life events (e.g., physical illness and injuries) across the adult lifespan. Her interests also extend to the study of how psychological functioning and other health-related factors affect cognitive aging.
View Profile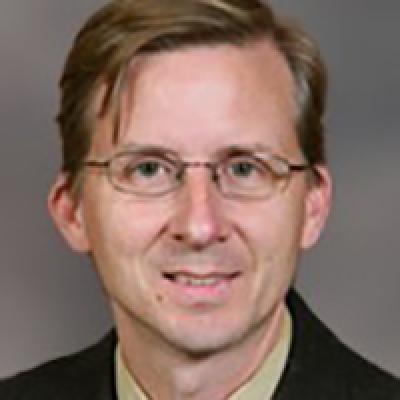 Dr. Timothy Megraw received his Ph.D. in Biochemistry from the University of North Carolina at Chapel Hill. He investigates the functions of centrosomes and cilia in cell division, development and disease. This includes asymmetric division of stem cells, the regulation of centrosomal and other microtubule-organizing centers (MTOCs), metabolic disorders due to loss of centrosome proteins, and regulation of primary cilium assembly and function. Dr. Megraw's lab uses Drosophila, mouse, and human cell culture models.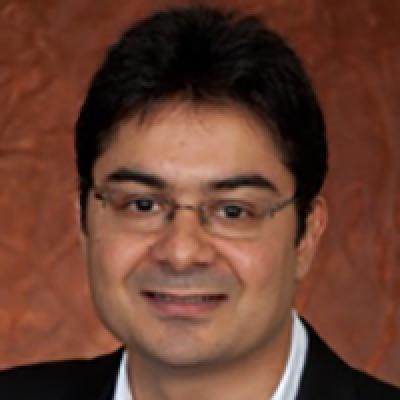 Dr. Jose Pinto earned his Ph.D. in 2006 from the Federal University of Rio de Janeiro. His research of study was Muscle Biochemistry and Biophysics. He researched as a postdoctoral scholar from 2006 to 2010 at the University of Miami, Miller School of Medicine, under the mentoring of Dr. James D. Potter. His postdoctoral research focus was on the Molecular Mechanisms of Inherited Cardiomyopathies. In 2010, Dr. Pinto became a research assistant professor until he joined the FSU College of Medicine's Biomedical Sciences Department in 2011.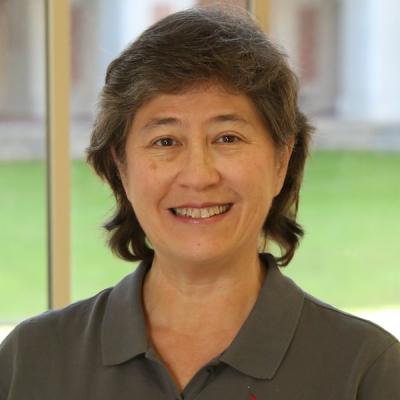 Dr. Alice Pomidor is a family practice geriatrician who has been actively involved for over 30 years in teaching medical students, residents and fellows. She is a Professor of Geriatrics in FSU's College of Medicine, and she speaks on a variety of topics in geriatrics including older adult driving, physical activity, and nutrition for both health care professionals and the community.
Dr. Pomidor is the editorial board chair for the American Geriatrics Society's 4th edition of the Clinician's Guide to Assessing and Counseling Older Drivers, a member of the Safe Mobility for Life Coalition in Florida, a past president of the Florida Geriatrics Society, and a past Chair of the Public Education Committee of the American Geriatrics Society. Dr. Pomidor works for FSU Senior Health in Tallahassee doing geriatrics assessment consultations at Capital Health Plan and seeing patients onsite at assisted living facilities.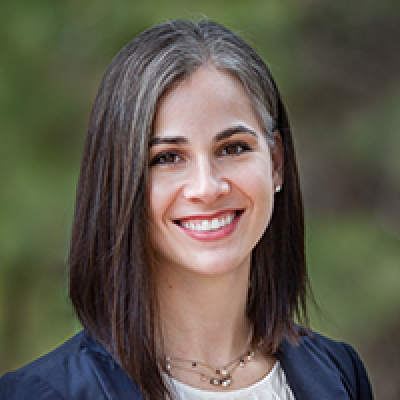 Dr. Emily Pritchard earned her Ph.D. in Biomedical Engineering from the University of Tennessee, Knoxville. She is currently studying vascular disease and cognitive disorders in older adults, focusing on new diagnostics and treatment paradigms at the College of Medicine's Department of Biomedical Sciences.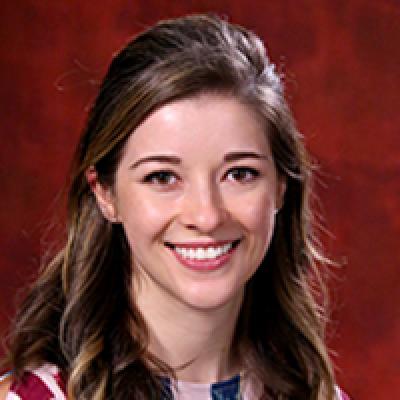 Dr. Julia Sheffler is research faculty at the College of Medicine's Center for Translational Behavioral Science. She earned her Ph.D. in clinical psychology from Florida State University in 2018. Her research broadly involves the development and assessment of interventions for mental-health problems and neurocognitive disorders in older adults.
Dr. Sheffler's current research involves the assessment of adverse childhood experiences on health outcomes across the lifespan, the implementation of an intervention for emotion dysregulation in older age, and assessment of the implementation of dietary interventions and preventions for neurocognitive disorders.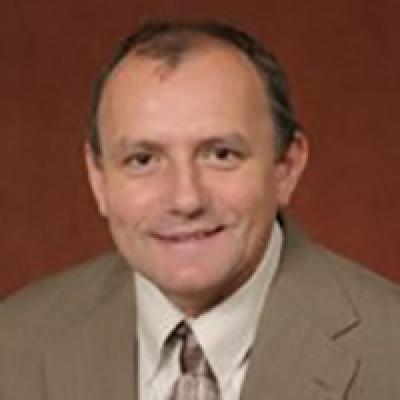 Dr. Branko Stefanovic joined the faculty of the FSU College of Medicine in August 2002 after serving for eight years as a research assistant professor in the Division of Digestive Diseases and Nutrition in the Department of Medicine at the University of North Carolina – Chapel Hill. After earning his doctorate in molecular biophysics at FSU in 1991, he did post-doctoral training at the University of Bern in Switzerland. Dr. Stefanovic is a tenure track scientist who conducts research in the area of molecular mechanisms of liver fibrosis. He also teaches and facilitates small groups in pharmacology, biochemistry and physiology.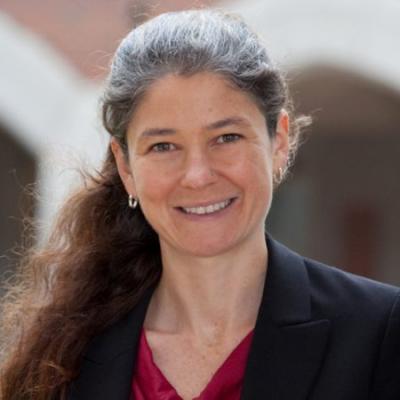 Dr. Angelina Sutin earned her Ph.D. in Psychology at the University of California, Davis, and did a postdoc at the National Institute on Aging before joining FSU's College of Medicine. Her work takes an intergenerational lifespan approach to address how psychological factors contribute to health and well-being.
Professor Sutin's lab currently focuses on the role of personality traits in cognitive aging and risk of Alzheimer's disease and related dementias.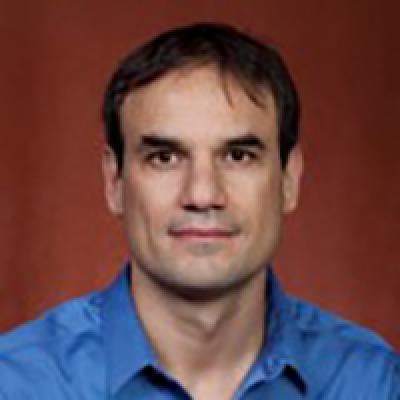 Dr. Antonio Terracciano received his doctoral degree from the Seconda Università degli Studi di Napoli and Università degli Studi di Cagliari. Before joining the Department of Geriatrics, Dr. Terracciano was a staff scientist at the National Institute on Aging, NIH. His research focuses on how psychological traits and genetic factors contribute to physical and mental health across the lifespan. Dr. Terracciano uses longitudinal and cross-cultural methodologies to examine changes in traits with age, from adolescence to older adulthood.
Dr. Terracciano has also led and participated in large collaborative genome-wide association studies to identify common genetic variants associated with personality traits, depression, and cigarette smoking. His research aims to individuate factors that contribute to health and longevity, by reducing health risk behaviors and promoting resilience against diseases of aging, such as Alzheimer's disease.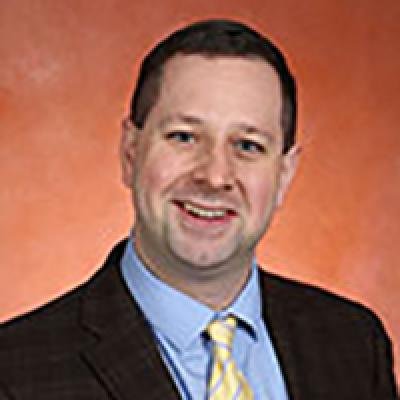 Dr. Robert J. Tomko Jr. earned his Ph.D. from the University Of Pittsburgh School Of Medicine and completed an American Cancer Society Postdoctoral Fellowship in the Department of Molecular Biophysics and Biochemistry at Yale University. His lab probes the basic mechanisms that underpin failure of the cell's protein quality control machinery in aging-associated protein misfolding diseases such as Alzheimer's, Parkinson's, and type II diabetes.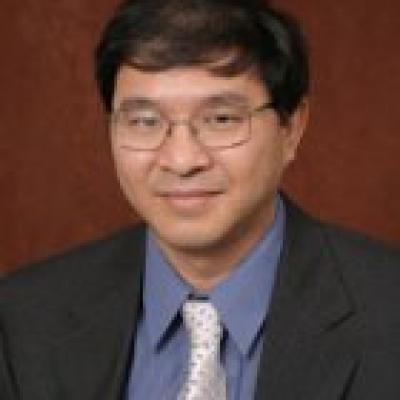 Dr. Yanchang Wang came to the FSU College of Medicine from Baylor College of Medicine, where he was a postdoctoral fellow. He obtained his Ph.D. degree from the University of Virginia in 1997. Dr. Wang's research interest is in the area of the regulation of cell cycle and the response to the expression of damaged proteins. He teaches medical students in medical microbiology and basic sciences in small group sessions. He also teaches graduate students for Bioregulation and Research techniques.
College of Music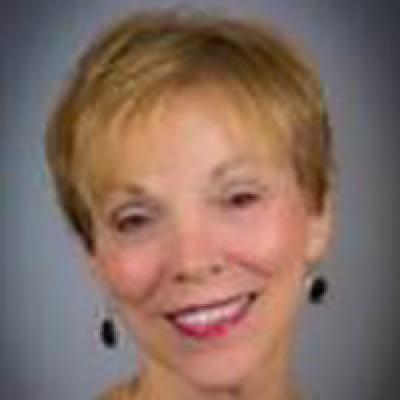 Dr. Alice-Ann Darrow, Ph.D., MT-BC, is Irvin Cooper Professor of Music in the College of Music at Florida State University. Before coming to FSU in 2003, she taught at The University of Kansas for 20 years where she held courtesy appointments in the Departments of Speech and Hearing and Special Education and was associated with the Kansas School for the Deaf. Her research is related to music perception and hearing loss and nonverbal communication in clinical practice. Her current research is concerned with the Effect of Nonverbal Displays on Seniors' Self-Efficacy and Selected Physiological Measures. She is director of an Intergenerational Choir that includes FSU music majors and seniors over 65. She is co-author Music in Special Education, Music Therapy and Geriatric Populations, and editor of Introduction to Approaches in Music Therapy.
Dr. Darrow has been the recipient of research and clinical practice awards from the American Music Therapy Association. She has served on the editorials boards of the Journal of Music Therapy, Music Therapy Perspectives, Creative Arts Therapy, JRME, Update: Applications of Research in Music Education, General Music Today, Bulletin for the Council on Research in Music Education, Reviews of Research in Human Learning and Music, and Florida Music Director. She recently served as Chair of the Commission on Music and Special Education for the International Society for Music Education.
View Profile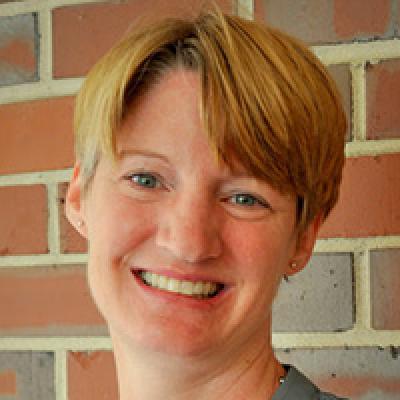 Dr. Lori Gooding, Ph.D., MT-BC, is Assistant Professor of Music Therapy. Her clinical background includes music therapy in mental and physical healthcare and her research has focused on music therapy in psychosocial care, patient-and family-centered care in music therapy, and music therapy education. Her publications appear in journals like the Journal of Music Therapy and Music Therapy Perspectives.
Dr. Gooding is President Elect of the American Music Therapy Association. She has presented nationally and internationally, and currently serves on the editorial board for the Journal of Music Therapy. She has also received research grants from organizations like AARP, the National Institute on Aging, The Awesome Foundation, and the Florida Division of Cultural Affairs.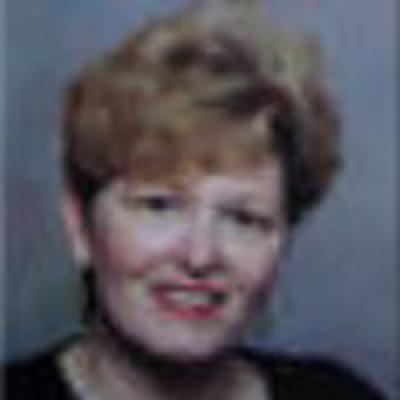 Dr. Jayne M. Standley, Ph.D., MT-BC, NICU-MT is a Robert O. Lawton Distinguished Professor at The Florida State University and the Ella Scoble Opperman Professor of Music with a courtesy appointment in the College of Medicine. She directs the Music Therapy program at FSU and the National Institute for Infant and Child Medical Music Therapy .. Most recently, she has specialized in research studies investigating music therapy to facilitate medical treatment and early intervention with premature infants in the Neonatal Intensive Care Unit.Dr . Standley received the Bachelor's and Master's degrees in Music Therapy and the Ph.D. degree in Habilitative Sciences from FSU. She was appointed to The Florida State University faculty in 1976.
View Profile
College of Nursing
Dr. Laurie Abbott earned her Ph.D. from Florida Atlantic University.  Her research program involves health promotion and prevention of chronic disease presentation, progression, and exacerbation.
As a board-certified advanced public health nurse, Dr. Abbott has conducted two cluster randomized trials that tested culturally relevant evidence-based health promotion and disease risk reduction interventions in rural community settings. She has also explored protective and contributory factors of disease including acute and chronic stress, social support, and resilience.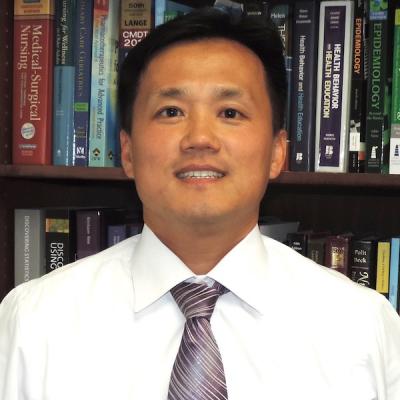 Dr. Hyochol "Brian" Ahn, Ph.D., MSN, MS-ECE, MS-CTS, APRN, ANP-BC, FAAN, is Associate Dean for Research and Professor in the College of Nursing. In addition to his doctorate in Nursing, Dr. Ahn has degrees in Electrical Engineering, Electrical and Computer Engineering, Adult and Elderly Nursing, and Medical Sciences, as well as a Graduate Certificate in Aging and Geriatric Practice.
Dr. Ahn's program of research aims to enhance health and independence in older adults using innovative technologies to optimize pain and symptom management, focusing on critical gaps in research on brain mechanisms underlying pain and other chronic symptoms and to deliver nonpharmacological interventions.
Dr. Ahn is nationally certified as an Adult Nurse Practitioner.
Dr. Lucinda J. Graven earned her Ph.D. from the University of Alabama at Birmingham in 2014. She conducts research in heart failure patients and their caregivers. Her current research focuses on the development and testing of coping interventions to improve physiological and psychological health and well-being in these populations. She has expertise in cardiovascular health, social problem-solving, social support, and community-based interventions. Dr. Graven also conducts research related to heart failure symptom science and instrument development.
View Profile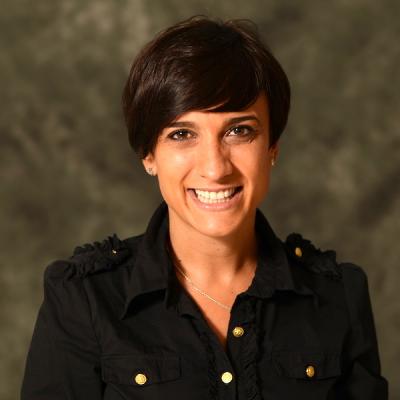 Dr. Geraldine Martorella is an associate professor in the College of Nursing. She earned her Ph.D. from the University of Montreal (Canada) and was a postdoctoral fellow at McGill University (Canada). Her program of research consists in developing and evaluating innovative non-pharmacological interventions for pain management and chronic pain prevention. Using experimental and mixed method designs, she focuses her research on psychosocial factors of pain, the use of information technologies, and complementary and alternative therapies.
Dr. Martorella currently is a member of the American Psychological Association's Guideline Development Panel for the Treatment of Chronic Musculoskeletal Pain in Adults.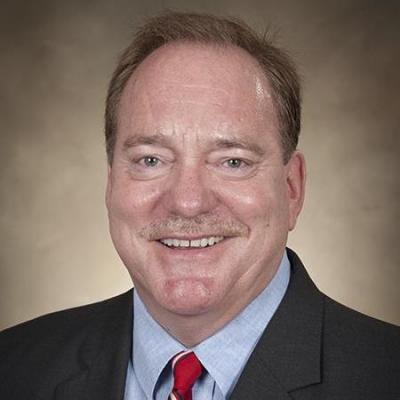 Dr. Graham J. McDougall Jr., Ph.D., RN, FAAN, FGSA, is Professor in the College of Nursing.
Through his advanced nursing practice, McDougall earned dual national certifications as an adult psychiatric clinical specialist and gerontological nurse practitioner. He went on to receive his Ph.D. at the University of Texas at Austin majoring in Education and Gerontology. His research includes behavioral and neuropsychological changes associated with the aging brain involving memory, executive function, and instrumental functional ability. The self-efficacy theory paradigm allows him to examine the cognitive difficulties experienced by older adults who are worried about memory loss and other memory-related symptoms. The Senior WISE (Wisdom is Simply Exploration) innovation is an, evidenced-based psychosocial intervention designed to improve performance on real-world memory tasks. The intervention package of cognitive skill development in exposure, repeated practice, relevant modeling, self-modeling, cognitive skill modeling, exhortation, suggestion, and desensitization was aimed at improving memory, memory self-efficacy and performance-based instrumental activity tasks.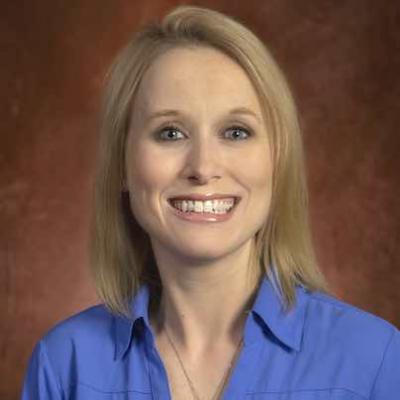 Dr. Mia Newlin-Bradner, Ph.D., R.N., M.S.N., is Assistant Professor in the College of Nursing. Dr. Newlin-Bradner's initial educational pursuits were in the field of exercise physiology, in which she received a B.S. from Florida State University, an M.S. from the University of Georgia and a Ph.D. from Florida State University.  She then expanded her education to the field of nursing and obtained her B.S.N. from FSU followed by an M.S.N. in Nursing Education, also from FSU.
Dr. Newlin-Bradner's research interests are focused on the role of physical activity in the prevention and management of chronic disease, with a specific emphasis on women with heart failure with preserved ejection fraction.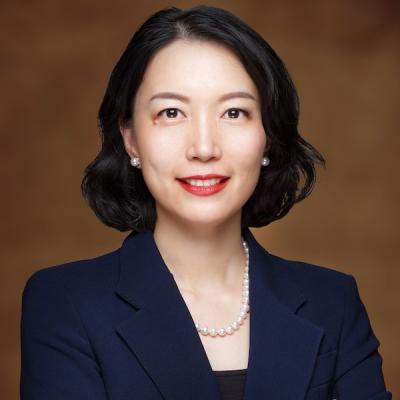 Dr. Jing Wang, Ph.D., MPH, RN, FAAN, is Dean and Professor in the College of Nursing and Adjunct Professor in Biomedical Informatics and Public Health at the University of Texas Health Science Center at Houston.
Her research uses mobile and connected health technologies to optimize multiple-behavior lifestyle interventions and improve patient-centered outcomes among the chronically ill and aging populations with multiple chronic conditions, especially among the rural, underserved, and minority populations. Recently, she led interdisciplinary research that uses artificial intelligence to develop health care data analytics methods to characterize the dynamic pathways to the emergence of common multiple chronic conditions in minority populations and optimize multiple-behavior intervention through smart and adaptive clinical trials. She is the editorial board member of The Diabetes Educator and the Editor-in-Chief of JMIR Aging.
She's an elected Fellow of the American Academy of Nursing, 2013 Robert Wood Johnson Foundation Nurse Faculty Scholar, 2015 TEDMED Scholar, 2016 Josiah Macy Jr. Foundation Macy Faculty Scholar. As a Health and Aging Policy Fellow and American Political Science Association Congressional Fellow, she works with Centers for Medicare & Medicaid Services (CMS), and serves as a Senior Scientific Advisor to Agency for Healthcare Research and Quality (AHRQ). She's selected as the 2021-2024 National Academy of Medicine Emerging Leader in Health and Medicine.
College of Social Sciences and Public Policy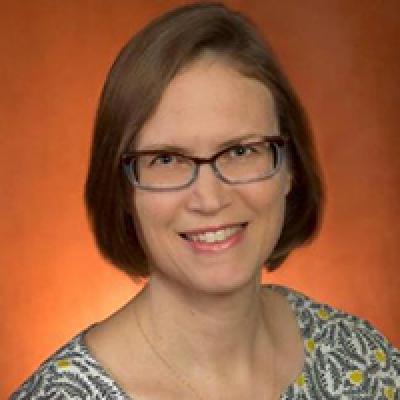 Anne Barrett, Ph.D., is Professor of Sociology and Director of the Pepper Institute on Aging and Public Policy. Her research interests include gender and aging, subjective aging, ageism, and cultural constructions of later life.
Dr. Barrett received her Ph.D. in Sociology from Duke University.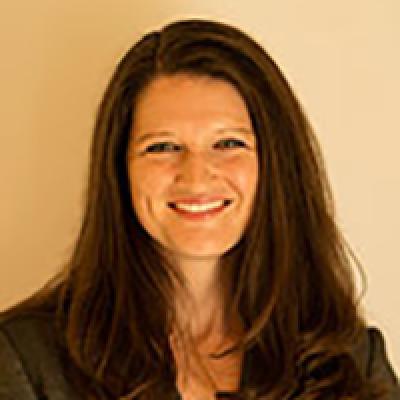 Dr. Dawn C. Carr is Associate Professor of Sociology. She received her Ph.D. in Social Gerontology and Master's in Gerontological Studies at Miami University and her Bachelor of Arts in Music Performance at Arizona State University. Dr. Carr's expertise lies in understanding the factors that bolster older adults' ability to remain healthy and active as long as possible.
Dr. Carr's  recent work focuses on understanding social, physical, cognitive, and psychological health in the context of major life transitions like retirement, disablement, widowhood, and caregiving.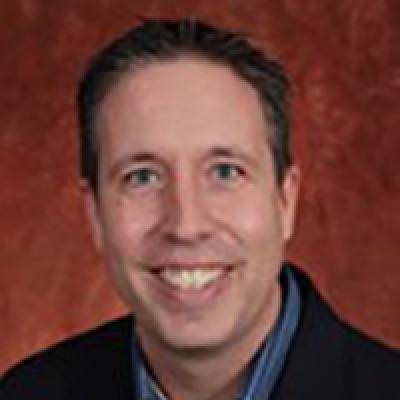 Dr. Timothy S. Chapin is Dean of the College of Social Sciences and Public Policy and a professor of Urban and Regional Planning. Prior to stepping into the interim dean's role in May 2016, he served a six-year term as chair of the Department of Urban and Regional Planning and two years as Associate Dean for Development for the college. Since joining FSU in 1999, Chapin has undertaken research on the effectiveness of Florida's growth management system and the role of sports facilities in the promotion of urban redevelopment. He is a noted expert on land use and comprehensive planning, growth management, and urban redevelopment. Chapin's current research interests revolve around how Florida's demographic trends influence urban patterns and transportation systems in the state. Over his career he has secured more than $3 million in outside funding from federal, state, and local governments to support his research.
Chapin also serves as the Senior Associate Editor and Review Editor for the Journal of the American Planning Association. He holds a BA in Sociology from Emory University, a Master's in City and Regional Planning from the Georgia Institute of Technology, and a Ph.D. in Urban Design and Planning from the University of Washington.
View Profile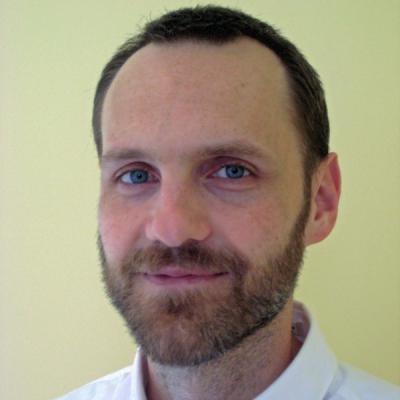 Dr. Michael Duncan is an Associate Professor in the Department of Urban and Regional Planning in the College of Social Sciences & Public Policy. He received his Ph.D. from the University of California, Berkeley. His research and teaching focus on sustainable transportation planning that mitigates environmental impacts and improves social equity. This includes research that focuses on providing better transportation options for older adults.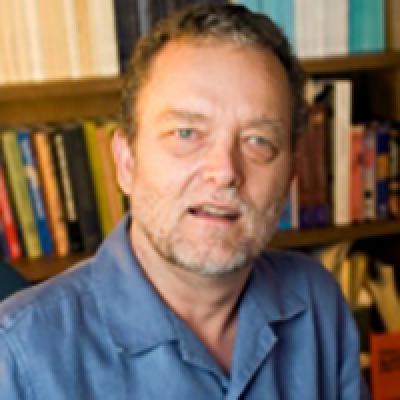 Dr. R. Mark Isaac is the John and Hallie Quinn Eminent Scholar and Department Chair of Economics at Florida State University. He received his Ph.D. in Social Science from Caltech in 1981 and taught for many years at the University of Arizona before moving to Tallahassee in 2001. He is the author of numerous journal articles and book chapters, which can be found on his website at mailer.fsu.edu/~misaac. His research interests are in laboratory experimental evaluation of issues in public goods provision, auction and mechanism design, and decision making under risk and uncertainty. He is a co-author (with Daniel Friedman, Duncan James, and Shyam Sunder) of the book Risky Curves: On the Empirical Failure of Expected Utility (Routledge, 2014).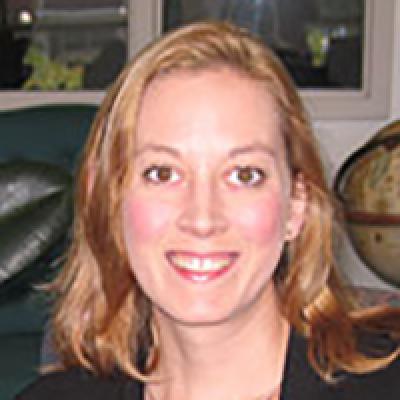 Dr. Miles Taylor earned her Ph.D. from Duke University in 2005 and is Professor of Sociology. Dr. Taylor's research primarily focuses on racial and educational disparities in physical and mental health trajectories in later life. Her recent work also involves the application of complementary statistical techniques to analyze trajectories across the life span. Other research interests include the impact of family and relationship factors on health and the association between psychological resilience and health across the life course.
College of Social Work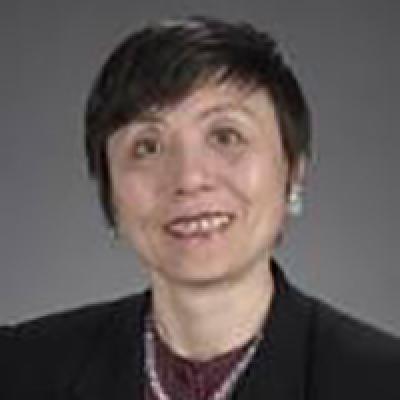 Dr. Amy Ai earned her Ph.D. in Psychology and Social Work, and was a National Institute on Aging postdoctoral fellow at the University of Michigan in 1996. Her current interests involve Gerontology, Health Disparities, Cultural Diversity, Behavioral intervention, Mindfulness, Mental Health, Spirituality, as well as Stress and Coping. In her previous services, she was a Gubernatorial Appointee of the former Washington State Governor as a board member on the Washington State Council on Aging and an At-large Delegate and Representative of Academic Settings to the 2005 White House Conference on Aging. Dr. Ai is Fellow of the GSA, APS, and APA Div. 20, 36, 38, as well as a Hartford Geriatric Faculty Fellow.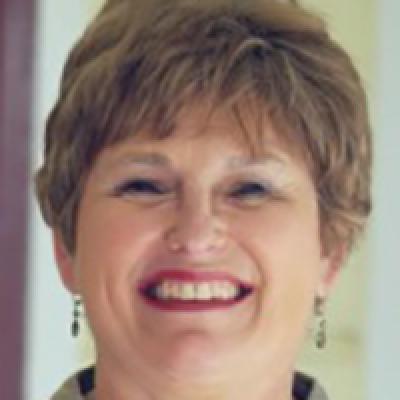 Dr. Jean Correll Munn is Associate Professor in the College of Social Work. Dr. Munn received her Ph.D. and Master's in Social Work from the University of North Carolina at Chapel Hill and her B.A. in Psychology from Duke University. As a doctoral student, she was awarded a John A. Hartford Doctoral Fellowship to complete her dissertation: Defining a Good Death for Residents in Long-Term Care. She received additional dissertation support from the Duke Institute on Care at the End of Life. At FSU, Dr. Munn has been awarded a John A. Hartford Faculty Scholar award and in 2016, she visited Charles University in Prague as a Fulbright Faculty Scholar.
Currently, she is directing the multi-disciplinary Certificate in Gerontology at FSU. For several years she has been a co-Principal Investigator on the Independent Assessment of the Florida Statewide Medicaid Managed Care Long-term Care Program (Leslie M. Beitsch, PI), heading the Quality of Care component.
FSU Claude Pepper Center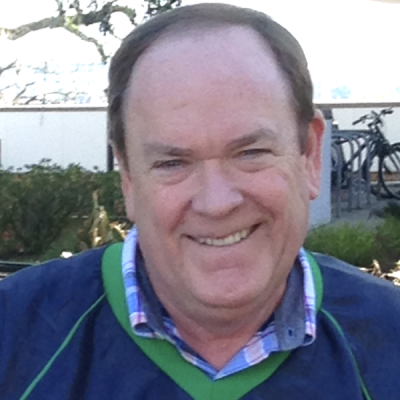 Professor Stephen R. MacNamara is a former Associate Vice President for Academic Affairs at FSU and served for three years as the Associate Dean of the FSU College of Law.  He succeeded Governor Lawton Chiles as the Executive Director of the LeRoy Collins Center for Public Policy at FSU. In addition, he served as Executive Director of the Claude Pepper Center from 2006 to 2008.
He is currently the Managing Director of the Claude Pepper Center and is a board member and the Secretary to the Claude Pepper Foundation. 
FSU Office of Research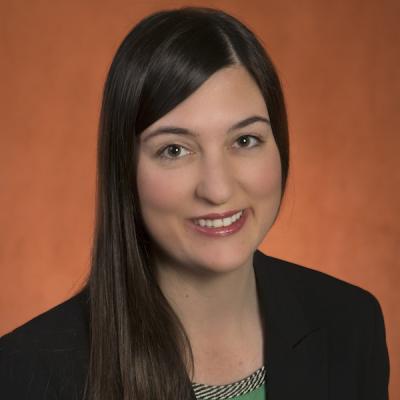 Dr. Rachel Goff-Albritton, Ph.D., is Assistant Director of the Office of Research Development in FSU's Office of Research and an Affiliate of the Institute for Successful Longevity.
Dr. Goff-Albritton primarily works with junior faculty, providing guidance for grant activity to support their individual research and creative activities. She also conducts faculty workshops related to effective research mentoring.
Dr. Goff-Albritton also is a speech-language pathologist, providing educational resources and support for patients with aphasia, a language disorder acquired after a stroke or brain injury. She collaborates on projects at the FSU Aphasia Lab with Dr. Elizabeth Madden, also a Faculty Affiliate of the Institute for Successful Longevity. Dr. Goff-Albritton will be supervising an undergraduate project this summer, sponsored by the Scott and Ina McNichols Undergraduate Research Award, that will provide a Virtual Aphasia Choir to people with aphasia living in Florida, collaborating with faculty from the FSU Department of Music Therapy and School of Communication Sciences and Disorders.
Dr. Goff-Albritton earned her Ph.D. from the University of South Florida, M.S. from University of North Carolina in Chapel Hill, and B.A. from Florida State University in Communication Sciences and Disorders.