August 2022 edition of the ISL Newsletter now available
---
August 2022 edition of the ISL Newsletter now available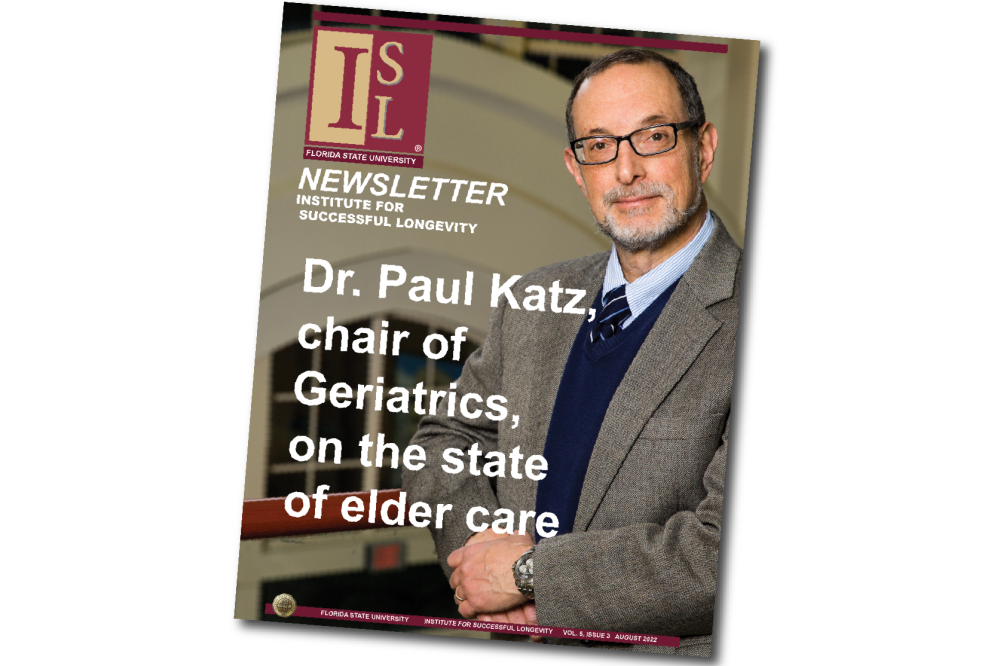 August 1, 2022
In the Institute for Successful Longevity's latest ISL Newsletter, Paul Katz, M.D., chair of Geriatrics in FSU's College of Medicine, shares his insights on elder care today and what could be done to make improvements in the future. Read the newsletter here: ISL NEWSLETTER - August 2022.pdf.
Also in the ISL Newsletter's August edition:
Neil Charness, ISL's Director, writes about continued risks of COVID-19 and what older adults can do to guard their health.

ISL Faculty Affiliate Zhe He leads the winning team in FSU's Collaborative Collision competition.

Jing Wang, dean of the College of Nursing and an ISL Faculty Affiliate, is named to the board of trustees of the Robert Wood Johnson Foundation.

ISL Faculty Affiliate Yan Li of the FAMU-FSU College of Engineering wins a $1.8-million grant to develop new treatments for stroke patients.

ISL Faculty Affiliate Lynn Panton is honored by the American College of Sports Medicine.

ISL Faculty Affiliate Ravinder Nagpal is awarded a grant for Alzheimer's research.

ISL Faculty Affiliate Hyochol "Brian" Ahn launches the Brain Science and Symptom Management Center in the College of Nursing.

Dawn Carr, Director of the Claude Pepper Center and an ISL Faculty Affiliate, wins a mid-career award for work on social engagement and aging.

Zhe He is honored by the Association for Information Science and Technology.