ISL's Newsletter for December 2018
---
ISL's Newsletter for December 2018
December 21, 2018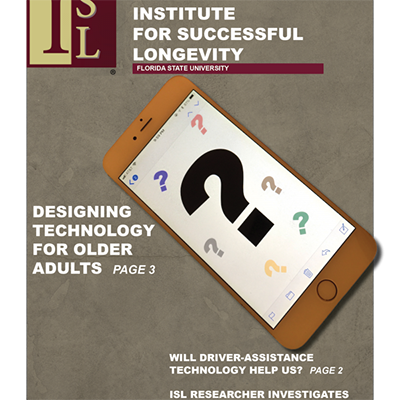 Read an interview with Anne Collins McLaughlin, an expert in human capabilities at North Carolina State University, who gave the Fall 2018 address in the Institute for Successful Longevity's Speaker Series. We talk with her about designing technology for older adults in the latest ISL Newsletter.
Also in the newsletter:
Will driver-assistance technology help us?
ISL researcher investigates 'smart' highway signs.
ISL researchers named Fellows of the Gerontological Society of America.
Transportation Day 2018.