TECHNOLOGY and OLDER ADULTS — The ISL Newsletter for May 2021
---
TECHNOLOGY and OLDER ADULTS — The ISL Newsletter for May 2021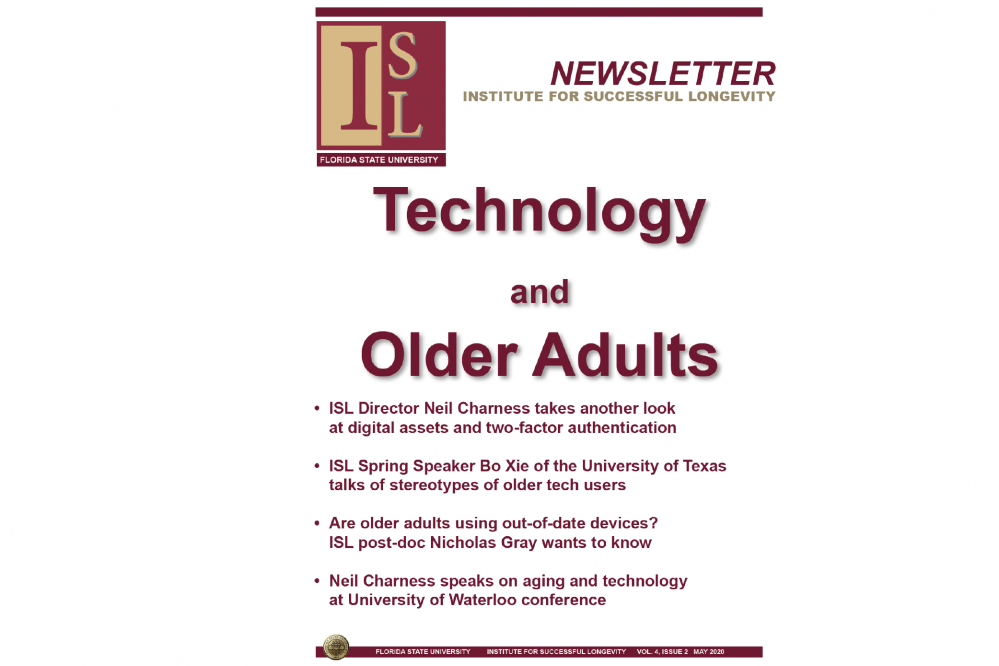 May 5, 2021
Bo Xie of the University of Texas at Austin talks to the Institute for Successful Longevity about technology and stereotypes in advance of her ISL Speaker Series address, ISL Director Neil Charness revisits issues older adults face with two-factor authentication, ISL post-doc Nicholas Gray explains his study of whether older adults are using out-of-date technology, and Charness talks about aging and technology at a University of Waterloo conference, all in the latest ISL Newsletter.
The newsletter also features the winners of the 2021 ISL Planning Grants, Aaron Wilber's $2.2 million award from the NIH to study Alzheimer's and the winner of the ISL Student Poster Day competition.
Read or download the May 2021 edition here: https://isl.fsu.edu/sites/g/files/upcbnu2041/files/2021-05/ISL NEWSLETTER - May 2021.pdf.