Read about the CREATE project and more in the latest ISL Newsletter
---
Read about the CREATE project and more in the latest ISL Newsletter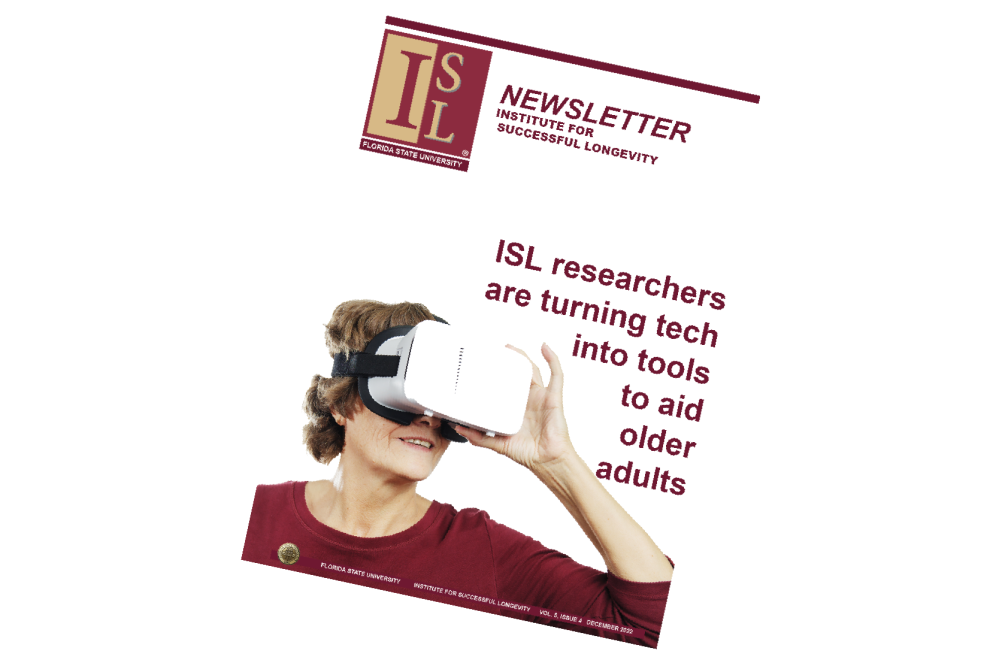 December 22, 2022
Read about the CREATE project's work to develop technology to improve the lives of older adults in the latest ISL Newsetter  here: ISL NEWSLETTER - December 2022.pdf
Also in the Newsletter:
Eren Erman Ozguven writes about how Florida communities can better prepare for 2023's hurricanes and help older adults and vulnerable communities.

Dawn Carr and Miles Taylor win a National Institutes of Health grant.

Lucinda J. Graven and Geraldine Martorella honored by the American Academy of Nursing.

Five FSU researchers join the Institute for Successful Longevity 

Ravinder Nagpal wins grant to research the effect of almonds on gut health.

Brad Schmidt uses computer tech to combat loneliness in older adults.

Dave Gussak honored by American Art Therapy Association.