ISL Director Neil Charness to give keynote address at University of Waterloo conference on aging and technology
---
ISL Director Neil Charness to give keynote address at University of Waterloo conference on aging and technology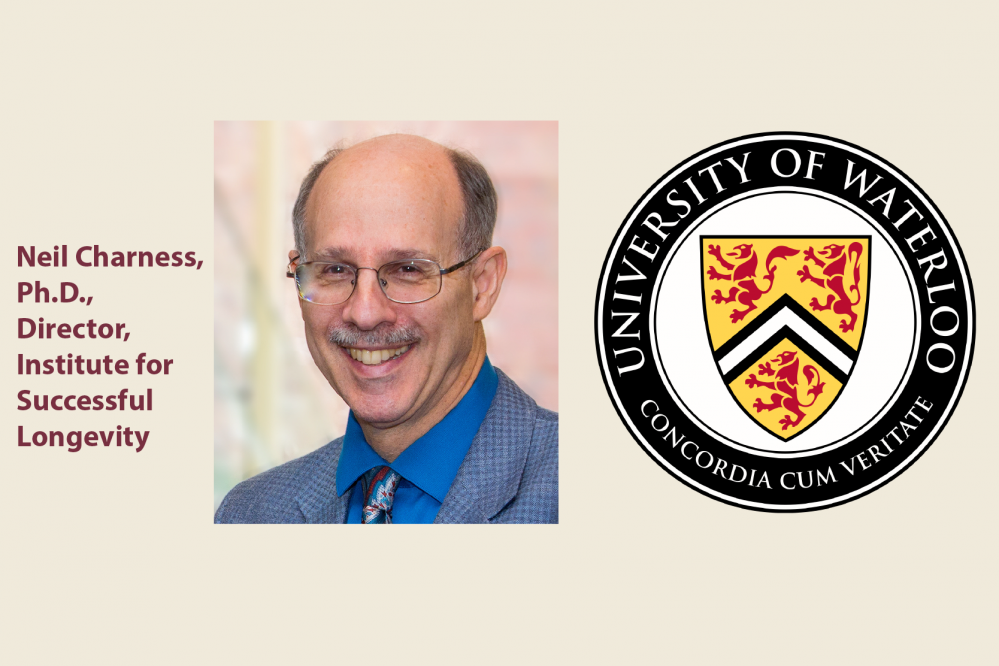 March 19, 2021
Neil Charness, Ph.D., Director of the Institute for Successful Longevity, will give the keynote address at the University of Waterloo's Virtual Conference on Aging, COVID-19 and the Adoption of Health Technology March 24 and 25.
The free virtual event will examine the promise and limits of technology to promote successful longevity. The speakers are aging and technology researchers, clinicians and frontline workers, members of advocacy groups, policymakers, technology officers from industry and visionaries that have implemented innovative models for supporting older adults.
To register and get the link, see https://uwaterloo.ca/research/registration-virtual-conference-aging-covid-19-and-adoption.
You can read the itinerary and learn more about the conference here: https://uwaterloo.ca/research/conference-aging-covid-19-technology.