ISL Faculty Affiliate Alice Pomidor quoted in Forbes article
---
ISL Faculty Affiliate Alice Pomidor quoted in Forbes article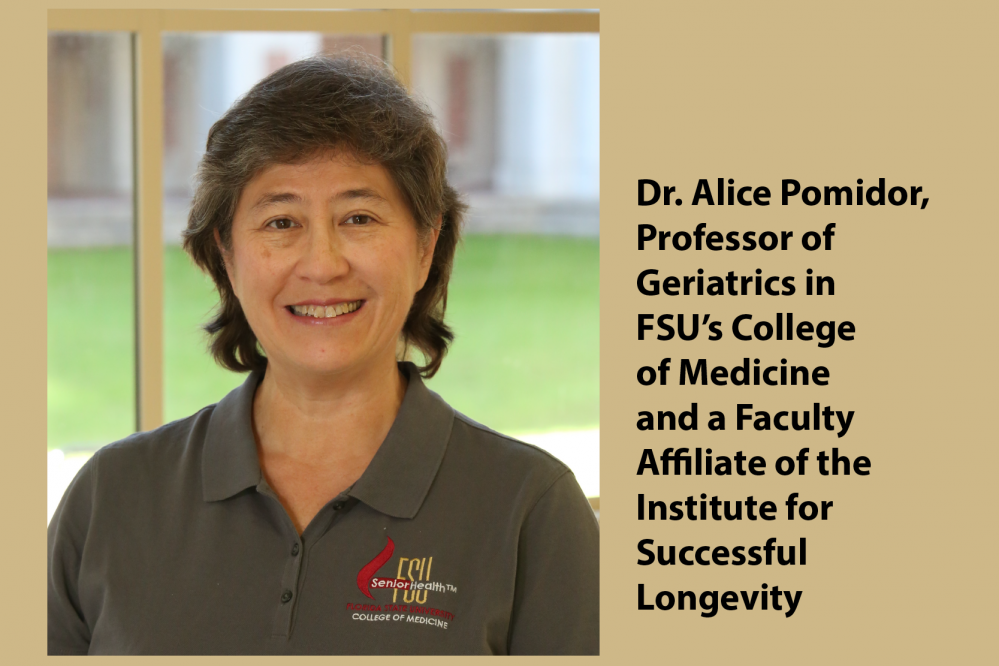 March 19, 2021
Dr. Alice Pomidor, Professor of Geriatrics in FSU's College of Medicine and a Faculty Affiliate of the Institute for Successful Longevity, is quoted in an article in Forbes about older adults: "Senior Senior Drivers Are Safer Than Previously Thought" https://www.forbes.com/advisor/car-insurance/seniors-driving-safer/.
The article looks at how older drivers are charged higher insurance rates because they are seen as greater risks for accidents, and  the article questions whether that practice should continue. The Forbes authors point out that a new study by the Insurance Institute for Highway Safety shows that drivers in their 70s are less likely to be involved in fatal crashes than are drivers in their mid-30s to mid-50s.
Pomidor notes the role that new safety technology, such as side airbags, is playing in protecting older drivers.
Pomidor is a family practice geriatrician who has been actively involved for over 30 years in teaching medical students, residents and fellows. She speaks on a variety of topics in geriatrics including older adult driving, physical activity, and nutrition for both health care professionals and the community.
Pomidor is the editorial board chair for the American Geriatrics Society's 4th edition of the Clinician's Guide to Assessing and Counseling Older Drivers, a member of the Safe Mobility for Life Coalition in Florida, a past president of the Florida Geriatrics Society, and a past Chair of the Public Education Committee of the American Geriatrics Society. Pomidor works for FSU Senior Health in Tallahassee doing geriatrics assessment consultations at Capital Health Plan and seeing patients onsite at assisted living facilities.