ISL's December 2019 Newsletter
---
ISL's December 2019 Newsletter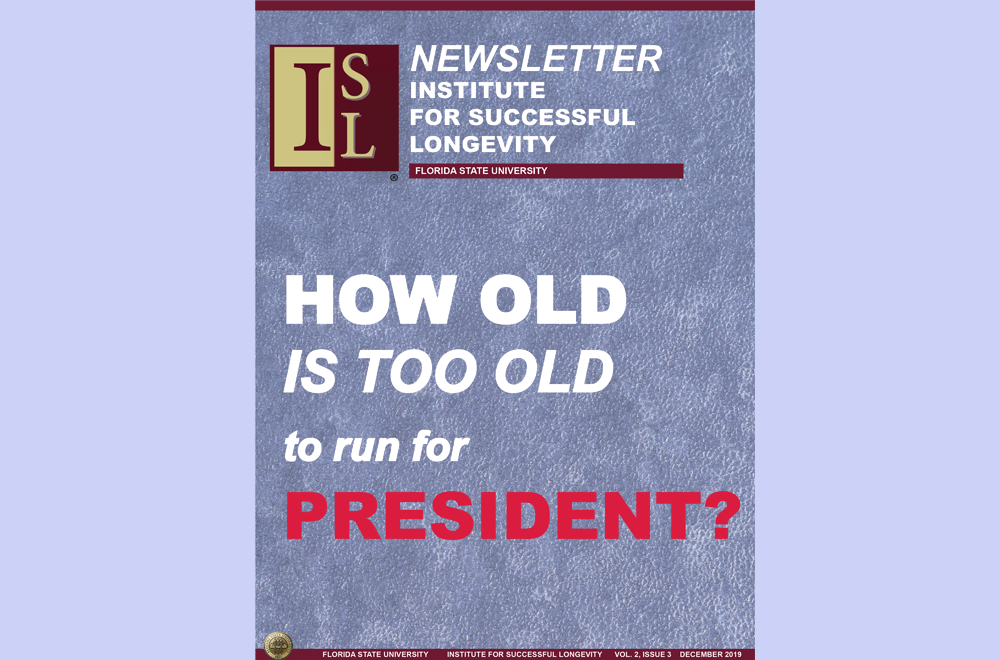 December 10, 2019
The December 2019 edition of the Institute for Successful Longevity's Newsletter is now available.
Articles in the
ISL Newsletter
:
How old is too old to run for president?
Walter Boot awarded $4.6-million grant for center to focus on older adults with cognitive impairment
Virginia Tech aging expert talks on elder abuse
NIH grant supports Amy L. Ai's study of the role character strengths play in heart-surgery survival
NIH awards ISL researcher $2.9 million to examine peripheral artery disease
Lucinda Graven named Fellow of the American Heart Association
GSA honors Charness, Boot and co-authors for "Designing for Older Adults"
To read the pdf version, click HERE.