Jing Wang, dean of Nursing and an ISL Faculty Affiliate, named one of 10 emerging leaders in health and medicine
---
Jing Wang, dean of Nursing and an ISL Faculty Affiliate, named one of 10 emerging leaders in health and medicine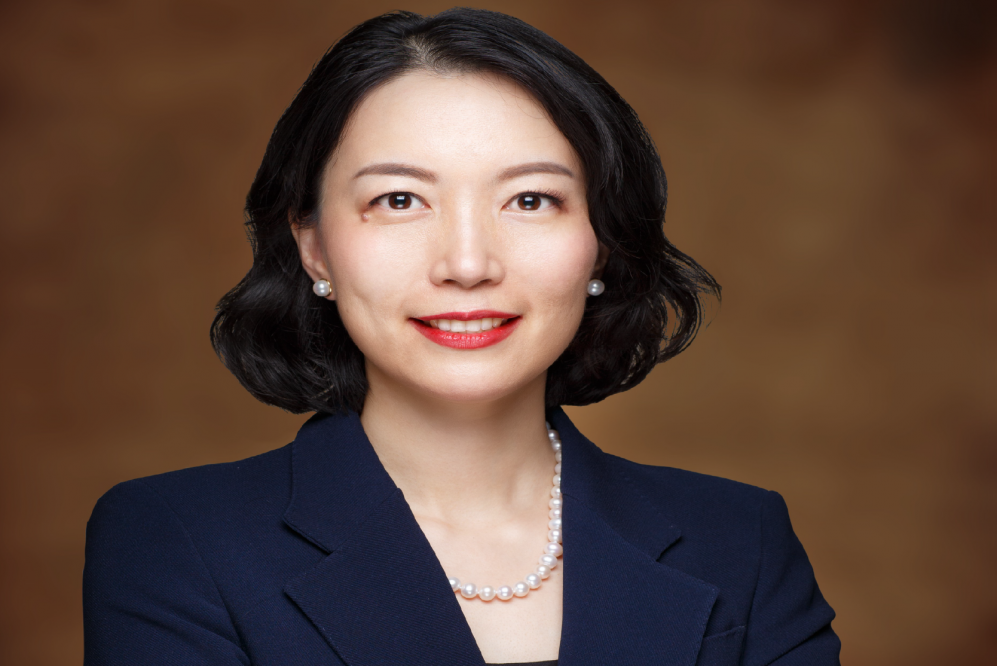 October 6, 2021
Kelsey Klopfenstein, FSU Communications
Jing Wang, Ph.D., dean of Florida State University's College of Nursing and a Faculty Affiliate of the Institute for Successful Longevity, has been named a 2021 Emerging Leaders in Health and Medicine Scholar by the National Academy of Medicine (NAM).
Wang was one of 10 individuals selected by the academy for the Emerging Leaders in Health and Medicine (ELHM) Program, which provides a platform for a new generation of leaders to collaborate with the academy and its members across fields of expertise to advance science, combat persistent challenges in health and medicine and spark transformative change to improve health for all.
"I'm honored to be included in this group of prestigious health care professionals in the 2021 cohort of NAM ELHM," Wang said. "It is a wonderful example of an interdisciplinary array of colleagues whose common goal is to expand quality and equitable health care. I am grateful for this opportunity and for the possibilities ahead."
The 2021 Scholars class will engage in a variety of activities throughout the National Academies of Sciences, Engineering and Medicine over a three-year term, which began July 1. Activities include biannual meetings in Washington, D.C., with the NAM leadership and members; planning an annual Emerging Leaders Forum; participating in National Academies convening activities; publishing NAM Perspectives; and attending NAM's annual meeting each October.
"I am pleased to welcome these extraordinary individuals who represent the next generation of leading scientists, health care providers, public health professionals and policymakers into the National Academy of Medicine's Emerging Leaders in Health and Medicine program," said NAM President Victor J. Dzau. "As the world continues to combat the COVID-19 pandemic, it is ever important to involve emerging leaders who are poised to accelerate innovative and cross-disciplinary activities and shape the future of health and medicine."
As the state of Florida is projected to face a nursing shortage of 55,000 by 2030, Wang, the only nurse selected into the 2021 cohort, said her appointment to the ELHM will help the FSU College of Nursing lead the charge in tackling this crucial problem. "Our vision is to prepare the next generation of nurses and health care teams to utilize creative innovations for solving health care problems that impact the communities we serve," Wang said.
The Emerging Leaders program facilitates opportunities for mentorship, collaboration and innovation among the participants, NAM members and experts across sectors. The NAM Emerging Leaders Forum, to be held in Washington on April 12-13, will provide an opportunity for the new group of scholars and invited participants to share their activities and insights on cutting-edge developments in a wide range of fields through collaborative work and interdisciplinary discussions among the nation's evolving leadership in health and medicine.
To learn more about the College of Nursing, visit nursing.fsu.edu. For more information about the National Academy of Medicine and the Emerging Leaders in Health and Medicine (ELHM) Program, visit nam.edu.
The National Academy of Medicine, established in 1970 as the Institute of Medicine, is an independent organization of eminent professionals from diverse fields including health and medicine; the natural, social and behavioral sciences; and beyond. It serves alongside the National Academy of Sciences and the National Academy of Engineering as an adviser to the nation and the international community. Through its domestic and global initiatives, the NAM works to address critical issues in health, medicine and related policy and inspire positive action across sectors. The NAM collaborates closely with its peer academies and other divisions within the National Academies of Sciences, Engineering and Medicine.