Paul Katz, Chair of Geriatrics, and Neil Charness, ISL Director, to speak at Westminster Oaks
---
Paul Katz, Chair of Geriatrics, and Neil Charness, ISL Director, to speak at Westminster Oaks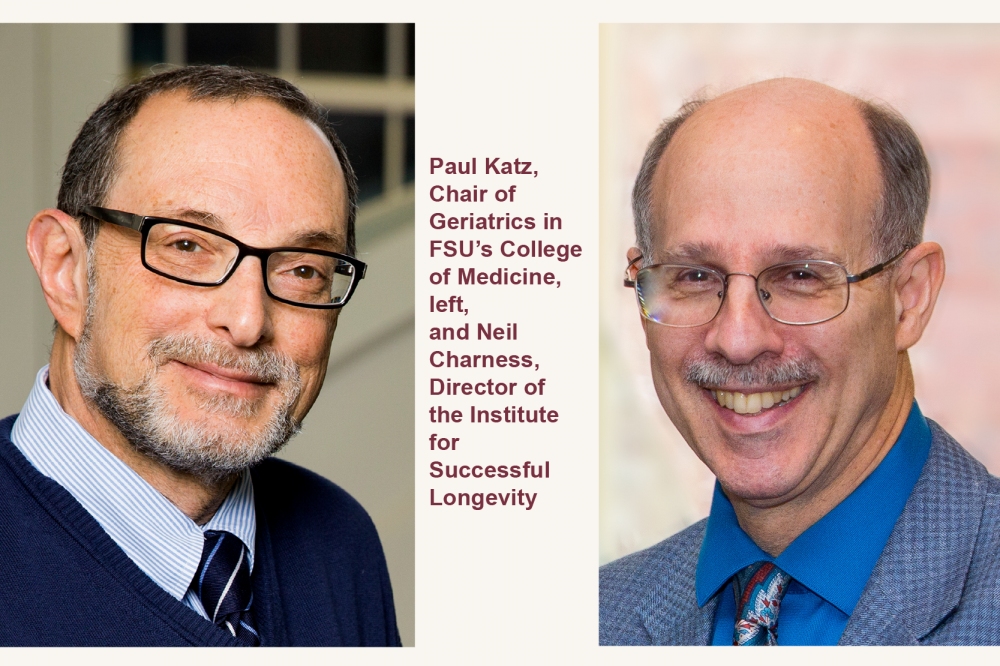 October 13, 2021
Paul Katz, M.D., Chair of Geriatrics in the College of Medicine and Medical Director of the Westminster Oaks, and Neil Charness, Ph.D., Professor of Psychology and Director of the Institute for Successful Longevity, will speak Thursday (October 14) at the Tallahassee residential community for older adults.
Katz will speak on "Successful Aging," and Charness will address "Interventions for Cognitive Aging." Their talks are part of a part of a Brain Health Symposium in recognition of the opening of a new Memory Care Center at Westminster Oaks.
The symposium begins at 2 p.m. at Westminster Oaks, 4449 Meandering Way. For more information, call (850) 848-1599.
The objective of the symposium is to help Westminster Oaks' 750 residents and others improve their quality of life and takes steps that could delay the onset of cognitive impairment.
Westminster Oaks' goal is to become a model for memory support programs as an informed, active "Dementia Caring Community." It has hosted a Caregiver Support Group for more than a decade, and its residents have been recognized with several state and national volunteer awards.
The new Memory Care Center is the first such specialty facility in the services of the Westminster Communities of Florida.