Ravinder Nagpal receives visiting professorship, research grant from Yakult Probiotics Research Laboratory in Tokyo
---
Ravinder Nagpal receives visiting professorship, research grant from Yakult Probiotics Research Laboratory in Tokyo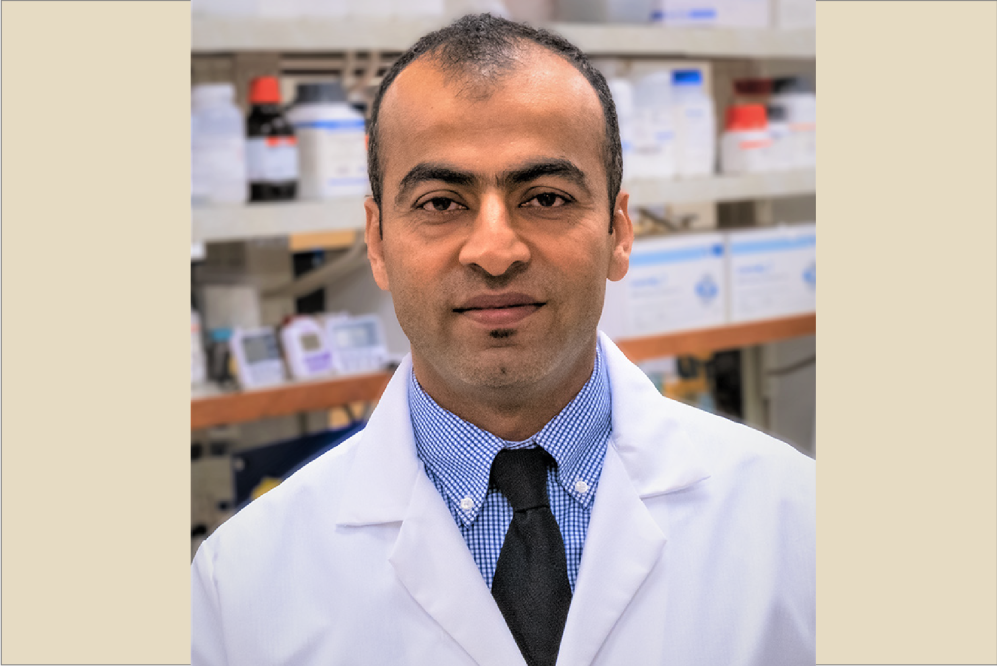 September 23, 2022
Ravinder Nagpal, Ph.D., assistant professor in the Department of Nutrition & Integrative Physiology and a Faculty Affiliate of the Institute for Successful Longevity, has been recognized as a visiting associate professor of the Yakult Probiotics Research Laboratory at the Juntendo University Graduate School of Medicine in Tokyo, Japan.
The affiliation comes along with a collaborative research grant of about $80,000 for a preclinical project studying the role of maternal dietary patterns on the development of neonatal gut and neurocognitive health.
The collaborative project aims to understand how different dietary patterns during gestation and nursing may differently shape the neonatal microbiome, thereby influencing the early-life development of intestinal, metabolic and neurocognitive health.
Microbes inhabiting our gut are fundamental to digestive, immune and brain health. Early-life perturbations in the gut microbiota may make people predisposed to various disorders including allergies, adiposity, type-2 diabetes, and neurocognitive disorders during later years. Maternal health and nutrition during gestation and nursing serves as a foundation for the overall development of the newborn's health.
The collaboration builds upon Dr. Nagpal's postdoctoral tenure (2013-2017) at the Juntendo University School of Medicine.
"It is always a special pleasure to be recognized by your alma mater and mentors," said Nagpal. "I am highly appreciative to this collaborative project, which will not only help shed light on this important and timely topic but will also facilitate my ongoing research program at FSU."
While at the Juntendo University School of Medicine, Nagpal carried out studies investigating the trajectory of the early-life development of the human gut microbiome during infancy and early childhood and how different prenatal, neonatal and perinatal factors (including C-section versus vaginal birth, breast-feeding versus formula-feeding, antibiotic exposures, pathogen exposure, and others) influence this ontogenesis.
Juntendo University is a multidisciplinary university in Japan with a focus on medical research. It was founded in 1838 and was the first hospital in Japan to adopt Westernized medical practice, and the first Japanese medical facility to be awarded accreditation by the Joint Commission International, an American not-for-profit organization that assesses safety and quality care standards.
As of today, Juntendo ranks No. 35 among best global universities in Japan, with a total of six affiliated hospitals spread across different cities and prefectures. The funds are partially supported by Yakult, a flagship and multinational Probiotic company founded in 1955, with the philosophy of promoting intestinal health via probiotic and prebiotic products.