Research by ISL Faculty Affiliate Jose Pinto published in Proceedings of the National Academy of Sciences and noted in ScienMag
---
Research by ISL Faculty Affiliate Jose Pinto published in Proceedings of the National Academy of Sciences and noted in ScienMag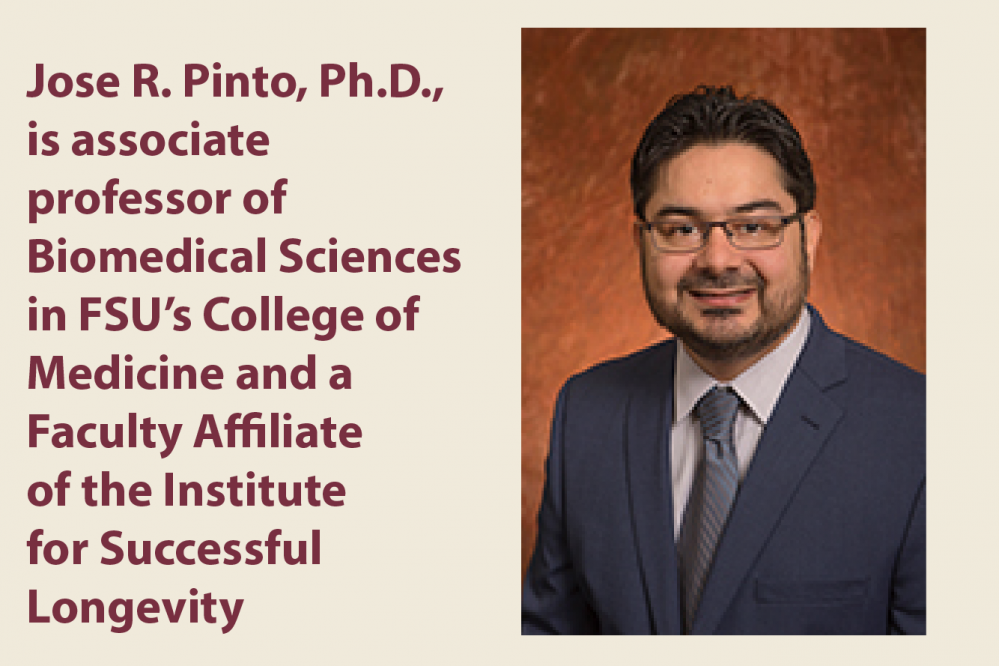 March 25, 2021
A paper by ISL Faculty Affiliate Jose R. Pinto, Ph.D., and others on what happens inside the beating heart has been published in Proceedings of the National Academy of Sciences and has caught the attention of ScienMag Science Magazine, which has written about the research.
The ScienMag article, "A key discovery: Researchers make history, identify new details about the beating heart," covers the work of Pinto and specialists from Eastern Virginia Medical School and the University of Virginia who identified and evaluated a small muscle filament inside a beating heart. The team members believe it is the first time this filament has been properly examined.
"We can now fully understand how inherited diseases of the heart affect its capability to work," said Pinto, associate professor of Biomedical Sciences in the FSU College of Medicine. "Basically, we created a new structural model for the cardiac thin filament, and based on that, we can now address several existing questions about the functioning of the heart in health and disease."
Also part of the research team was P. Bryant Chase, professor of Biological Science at FSU, and graduate student Maicon Landim-Vieira, who works with Pinto in the College of Medicine.
 You can read the ScienMag article here: https://www.cardiovascularbusiness.com/topics/acute-coronary-syndromes/key-discovery-researchers-make-history-identify-new-details-about.
Read more about FSU's contribution to this research and how it could lead to new treatments for heart diseases: https://news.fsu.edu/news/health-medicine/2021/03/24/key-research-advance-could-spawn-new-treatments-for-heart-diseases/.