ISL Faculty Affiliate Yan Li receives Developing Scholar Award
---
ISL Faculty Affiliate Yan Li receives Developing Scholar Award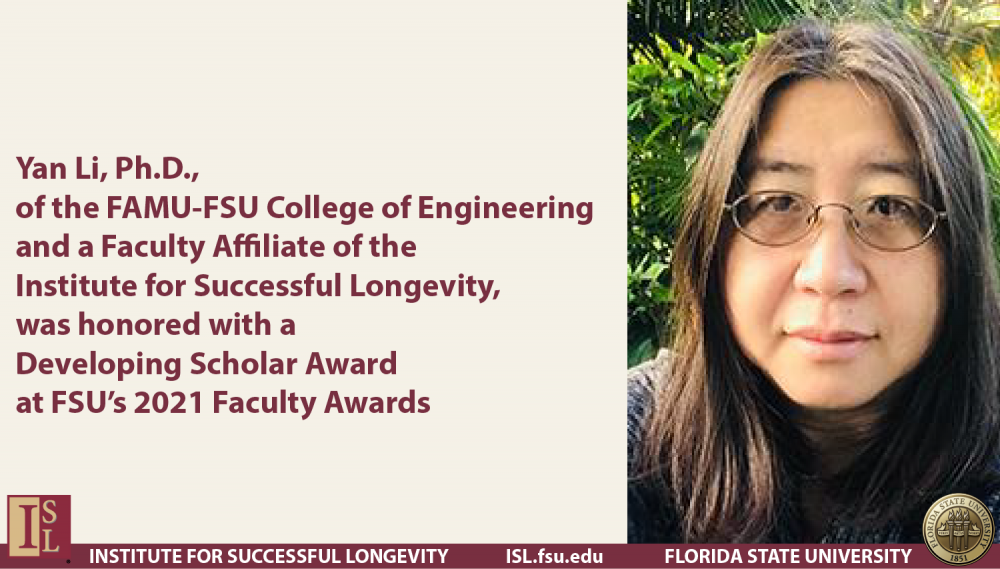 April 23, 2021
Congratulations to Yan Li, Ph.D., Associate Professor of Associate Professor Chemical & Biomedical Engineering in the FAMU-FSU College of Engineering and a Faculty Affiliate of the Institute for Successful Longevity, who was honored with a Developing Scholar Award at Florida State University's 2021 Faculty Awards ceremony Thursday.
The Developing Scholar Award identifies, recognizes and honors future research leaders currently at the rank of Associate Professor. Dr. Li's award provides $10,000 to be used in the coming year to promote her research.
The award is sponsored by the Council on Research and Creativity in FSU's Office of Research Development.