Maxim Dulebenets and Judy Delp win ISL Planning Grants to study older drivers, effects of muscle stretching on PAD
---
Maxim Dulebenets and Judy Delp win ISL Planning Grants to study older drivers, effects of muscle stretching on PAD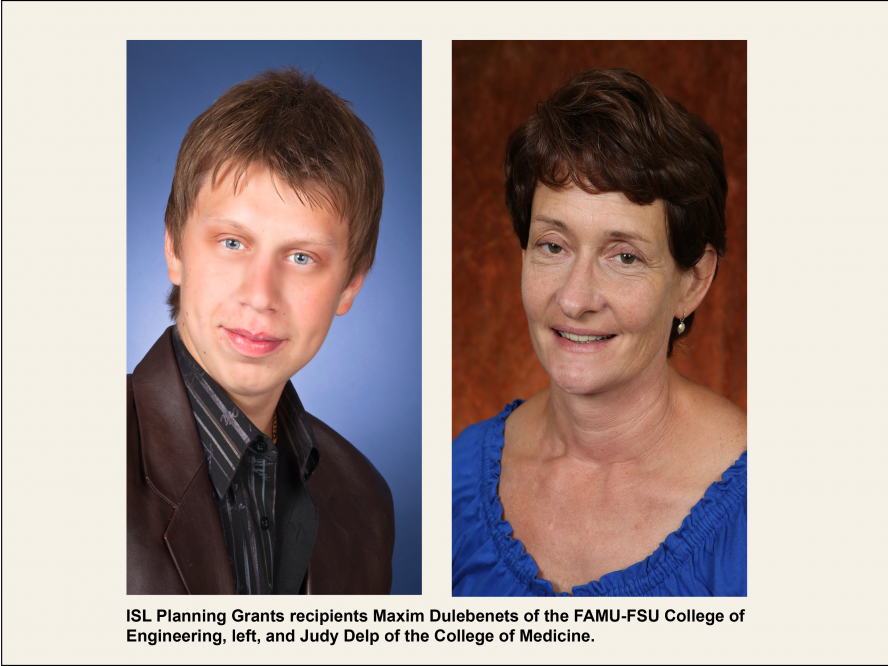 April 23, 2020
The Institute for Successful Longevity has awarded its 2020 Planning Grants to two multidisciplinary research teams led by Maxim A. Dulebenets of the FAMU-FSU College of Engineering and Judy Delp of the College of Medicine.
Each ISL Planning Grant provides a $15,500 award in support of research in a new direction or provides continuing support of existing research with the goal of improving the opportunity for successful longevity.
With his project, Dulebenets, an assistant professor in the Department of Civil & Environmental Engineering, will look at the driving performance of aging adults at busy urban intersections under inclement weather conditions. Joining him on the project are Hui Wang of the Department of Industrial & Manufacturing Engineering, Ren Moses and Eren E. Ozguven, both of the Department of Civil & Environmental Engineering.
Delp, professor of biomedical sciences, will look at whether acombined intervention of muscle stretching and creatine supplementation leads to improvedmuscle function in older adults with peripheral artery disease. In the study, Delp will work with Lynn Panton of the Department of Nutrition, Food and Exercise Sciences in the College of Human Sciences and Colm Connolly, assistant in research in the College of Medicine. Postdoctoral Fellow Jacob Caldwell will also take part in the study.
"We want to congratulate Dr. Dulebenets and Dr. Delp on their successful applications, and we wish them success with their projects," said Neil Charness, director of the Institute for Successful Longevity. "ISL's Planning Grants are designed to promote collaboration among FSU research faculty, so we are pleased to support these multidisciplinary efforts and we hope the data collected in these projects lead to federal funding for continued study in the future."