Watch George Rebok of Johns Hopkins University talk on cognitive training, part of the ISL Speaker Series
---
Watch George Rebok of Johns Hopkins University talk on cognitive training, part of the ISL Speaker Series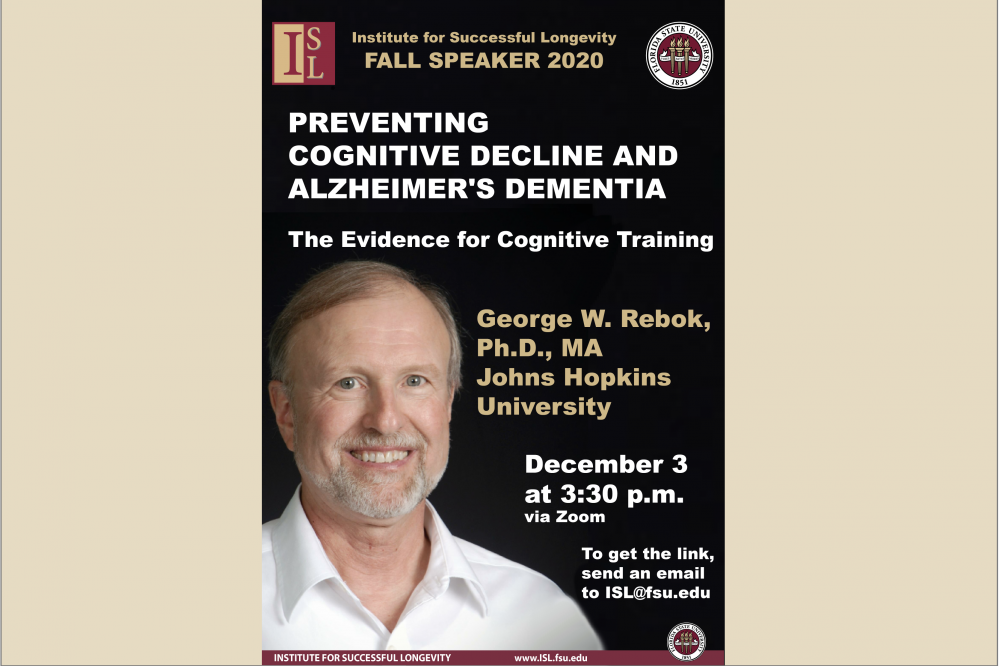 January 6, 2021
Watch Professor George Rebok, Ph.D., M.A., of Johns Hopkins University give his talk on "Preventing Cognitive Decline and Alzheimer's Dementia: The Evidence for Cognitive Training."
Rebok spoke December 3, 2020, as part of the Institute for Successful Longevity's Speaker Series. Each fall and spring semester, the institute brings in an expert on aging to talk about their work and to discuss trends in longevity research.
Rebok's research focuses on attentional and cognitive parameters of maladaptive behavior, plasticity of functioning, perceived competence or self-efficacy as a variable linking physiological, psychological, and social function, and short- and long-term outcomes of preventive intervention and treatment.
View his talk on ISL's YouTube channel: https://www.youtube.com/watch?v=jHo2nQqt06I.